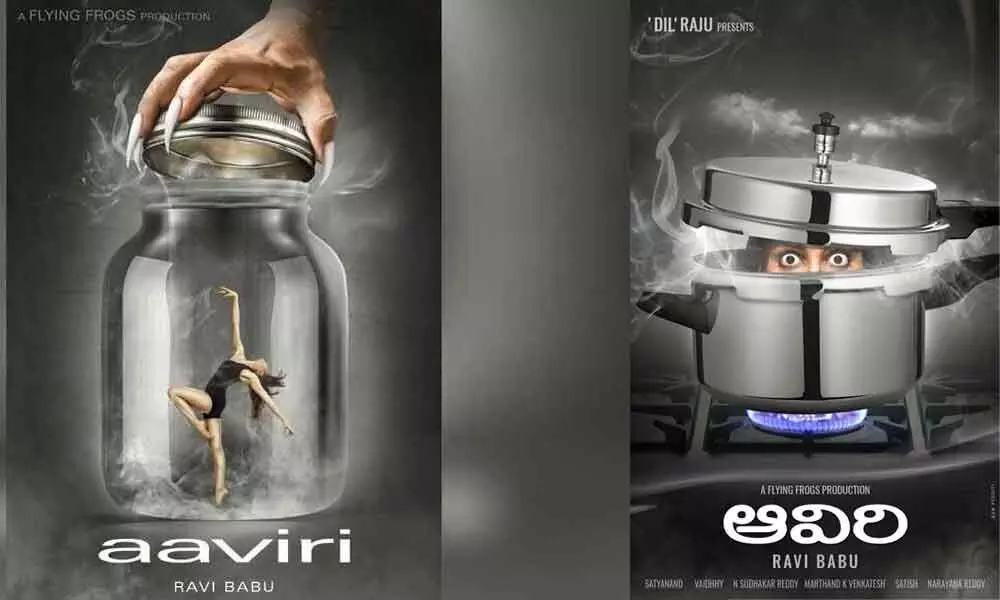 Highlights
After delivering hits like 'Anasuya' and 'Avunu,' director Ravi Babu lost his midas touch and delivered duds like 'Avunu 2' and 'Adhugo.'
After delivering hits like 'Anasuya' and 'Avunu,' director Ravi Babu lost his midas touch and delivered duds like 'Avunu 2' and 'Adhugo.'
Now, he is returning with another thriller 'Aaviri'. He unveiled the first look poster of the movie, a few days ago.
In the poster, a girl can be seen dancing in a glass jar while a hand with long nails opens the mouth of the jar.
The poster holds no other details other than that the film is being made by Ravi Babu and is a Flying Frogs Production.
Actor-turned-director seems to be fascinated with horror and thriller movies but makes films within stipulated budgets.
Yet again, he is banking on his novel theme and mostly cast newcomers.