Supreme hero Sai Dharam Tej launches 'Month of Madhu' trailer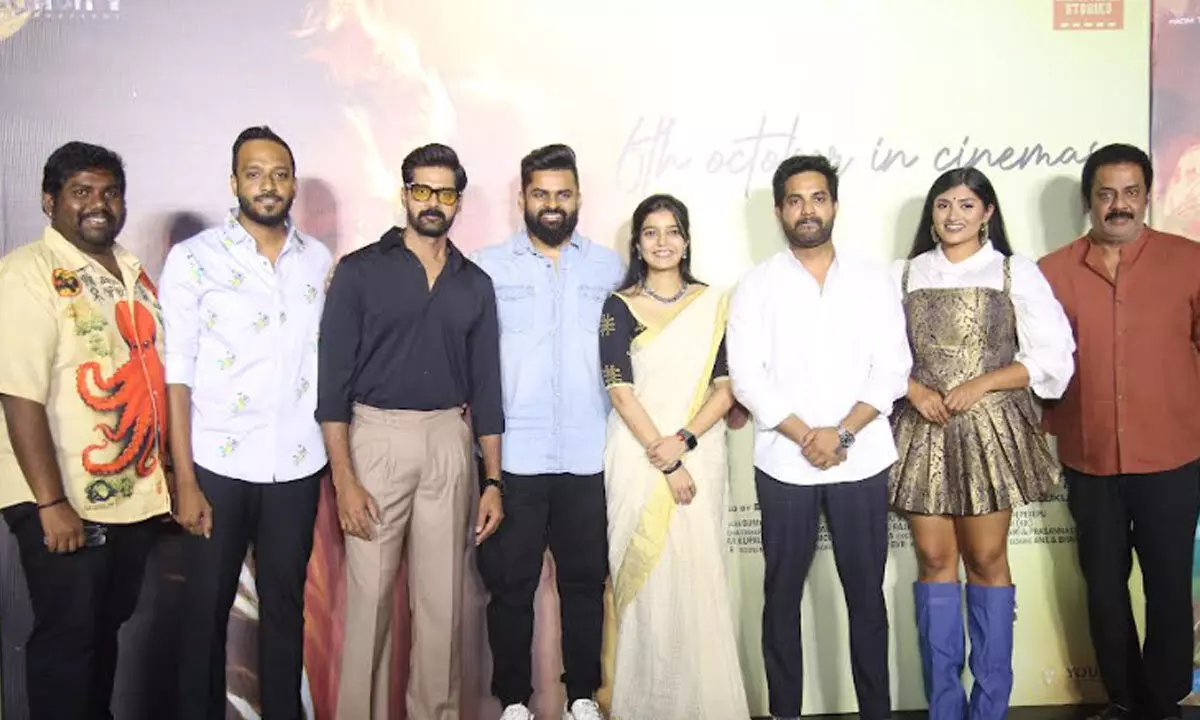 Highlights
The movie 'Month of Madhu' starring Naveen Chandra and Swathi Reddy in lead roles, written and directed by Srikanth Nagoti, who gave the critically acclaimed "Bhanumathi & Ramakrishna," is getting closer to release date
The movie 'Month of Madhu' starring Naveen Chandra and Swathi Reddy in lead roles, written and directed by Srikanth Nagoti, who gave the critically acclaimed "Bhanumathi & Ramakrishna," is getting closer to release date. Yashwant Mulukutla is producing under Creative Productions and Handpicked Stories banner. Sumanth Dama is the co-producer and Raghuvarma Peruri is the executive producer.
Already released songs and teaser got good response. The makers have organised a grand trailer launch event. Supreme Hero Sai Dharam Tej graced the event and launches the trailer. The film is slated to hit screens on October 6.
Hero Sai Dharam Tej said, "Producers Yashwant and Dama are my good friends. I saw 'Bhanumathi & Ramakrishna' directed by Srikanth. There are very complex emotions in it. Such emotions are also seen in 'Month of Madhu'. Seeing Naveen makes me very happy. He do all kinds of roles. Looks amazing in this too. Swati is a very good friend of mine. I wish them good success with this film. All the best to everyone who worked in this movie. I want the film to be a success," he said
Naveen Chandra said, "We are very confident about this film. Writing, cinematography, music, everything came out well." He thanksed Sai Dharam Tej for making his presence felt in the event.
Swathi Reddy said, "There are many good actors in this movie along with myself and Naveen. Shreya acted brilliantly. Everyone who sees the movie will be surprised. Harsha's character is also very good. Director Srikanth has done a great job. Surely everyone will like this movie."
Yashwant said, "Thanks to Sai Dharam Tej. He is very happy to come to this event. Glad you all liked the trailer. We are confident that the movie will entertain you all."
Rajaravindra, Harsha, Shreya and members of the film unit participated in this event.