A never before housing programme of Andhra Pradesh government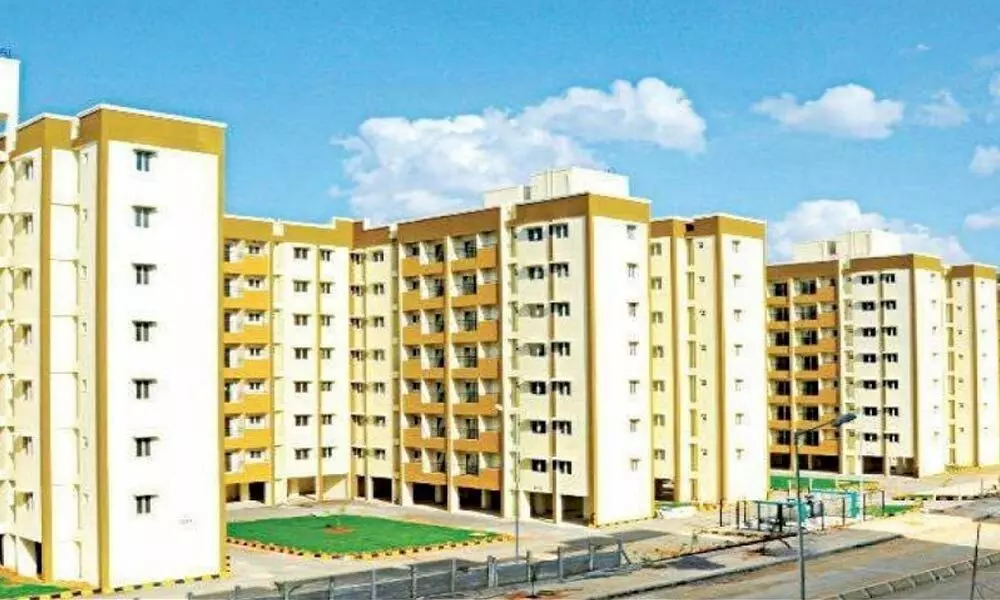 Highlights
The rapid rise in population and incomes over the past decades has resulted in an increase in demand for housing
The rapid rise in population and incomes over the past decades has resulted in an increase in demand for housing. However, despite several public housing programmes that boosted supply, the housing shortage remains. In 2015, according to government estimates, about 40 million households faced housing shortages − including the homeless and households in sub-standard or congested dwellings, or without basic amenities. Researchers writing for the Organization for Economic Cooperation and Development, which works to build better policies for better lives, have repeatedly pointed out several factors resulting in this shortage situation.

The housing shortage is larger in rural areas (almost 30 million people live in poor quality housing), where most of the population lives, and among low income groups. Providing adequate and affordable housing is an ever-growing challenge. Demand for housing will rise as the population continues to increase and the migration from rural to urban areas accelerates. India is projected to have the fastest growing urban population in the coming decades among the BRICS.
The housing market is very fragmented, influenced by various regulations. The rental market is small, as rigid rent controls and strong renter protection laws limit return on investment and incentives for maintenance for owners. Weak property rights and costly land acquisition constrain supply. At the same time, there are large stalled real estate projects in many suburbs and numerous vacant houses, pointing to oversupply of certain types of housing and a misallocation of the housing capital stock. Researchers working on these issues also point out that access to finance is also difficult, affecting certain categories of demand, as the mortgage market remains small.
Average real housing prices have increased much more than GDP per capita over the period 2012-19, undermining housing affordability in particular for low-income households. The various regulations and costly land in urban areas have pushed up the ratio of house prices to annual income, reducing affordability, especially for low-income households. Improving the functioning of the housing market and addressing affordability are key challenges. Access to affordable housing is crucial for achieving a number of other policy objectives, including poverty reduction, equality of opportunity and more inclusive and sustainable growth.
The housing market should enable spatial mobility between and within cities as job opportunities arise, and vertical mobility so that people can change house and neighbourhood when they climb the socio-economic ladder. International comparisons show that the share of people living in poor quality housing in India is high compared to other Emerging Market Economies (EMEs). There are large regional differences – the shortage is particularly important in Uttar Pradesh, Andhra Pradesh and Maharashtra. In urban areas, the housing shortage is mainly due to congestion, i.e. too many people per dwelling, whereas in rural areas it is related to the quality of housing.
It is quite remarkable that the AP Government has devised 'Pedalandariki Illu". The fact that 30.75 lakh beneficiaries have been identified across the state and 28.30 lakh houses will be given under 17,000 YSR Jagananna layouts and 2.62 lakh more of TIDCO flats, is something unheard of in independent India.
The process of this housing programme announced by the Chief Minister sounds, on the face of it, hiccup-free. The plan is to send the district administration to the beneficiaries in a systematic manner, seek the approval of the beneficiaries for the design and reach the construction material to the site. It is time other States study the programme.