Ranjan Gogoi under scanner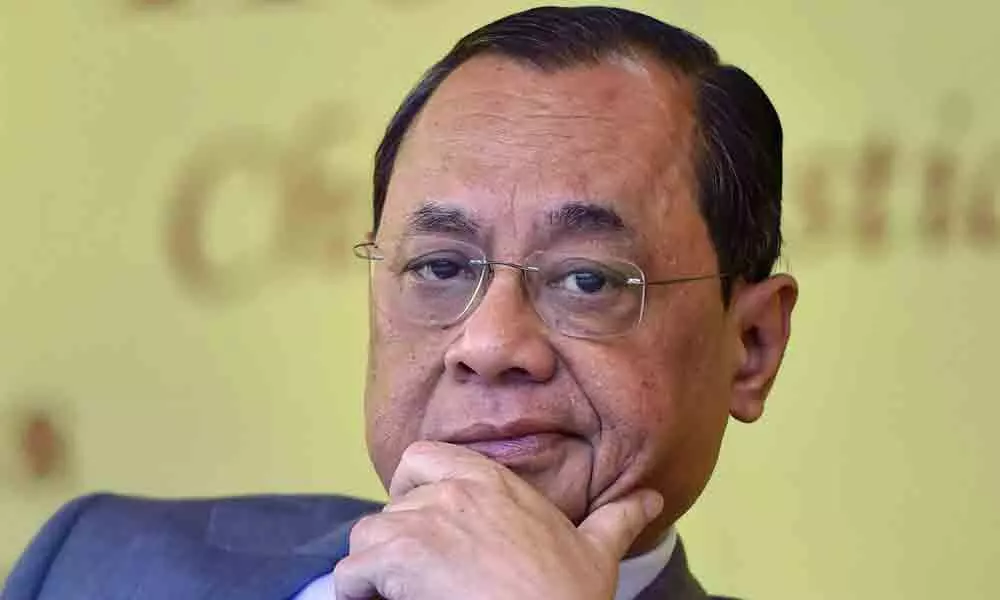 Highlights
Has the third pillar of Indian democracy fallen now, gently or not? This question has become inevitable now with the nomination of former CJI,...
Has the third pillar of Indian democracy fallen now, gently or not? This question has become inevitable now with the nomination of former CJI, Ranjan Gogoi by the BJP to Rajya Sabha. Not just the Opposition the civil society too was exasperated over it and condemned it in no uncertain terms. Of course, Ranjan Gogoi may have some lofty ideas of becoming a bridge between the judiciary and the Government. But, it would be apt if he explains whether at any point of time, in the past, did he seek such a bridge.
Former CJI is an honourable man and he has presided over several cases like Ayodhya, Rafale, Sabarimala and the National Register of Citizens process in Assam. It is a different matter that he also judged himself in a sexual harassment case against him. The sterling interpretation of the law and the points of argument which were followed by some remarkable judgments kept him in the media limelight for long. And will do so now for a generation at least. His nomination is against the vacancy created due to the retirement of senior lawyer, KTS Tulasi, ironically.
Ayodhya case was concluded in 40 days. Is it not remarkable? Such is his erudition and such is his jurisprudence skill!, Will he join the ruling Bharatiya Janata Party is to be seen now. Of course, he has six months to decide on it. It is a different matter that Justice Gogoi had called for a press conference along with Justices J Chalameswar, M B Lokur and Kurian Joseph to say that the situation in the top court was not in order and many less than desirable things had taken place. The group of Justices went on to say that unless the institution was preserved, democracy would not survive in India. A day later, he said 'there was no crisis" in the Supreme Court..
Again in 2018, Justice Gogoi while heading a five-judge bench, had remarked that post-retirement jobs for judges are a scar on the idea of judicial independence. Then,as the CJI, while hearing into the allegations against him of sexual harassment, he declared that all that a judge had was the reputation he had. His relatively low financial savings were evidence of his independence as a judge. He said his peon 'made more money' than him. Of course, the civil society raised concerns over the last observation of his then: Was the peon corrupt and did he wished to remain silent over it?
Now, what has the BJP offered him? It is not just a a plum job to him but dangled the carrot before the others in the service. Justice Gogoi falls under the category of 'persons having special knowledge or practical experience' in respect of literature, science, art and social service to be nominated for the Rajya Sabha. Justice Gogoi has said his presence in the Parliament will be "an opportunity to project the views of the judiciary before the legislative and vice-versa". May be he really would do so. Let us not criticise him. He is trying to do what he has to do.