A play on Kasturba Gandhi's life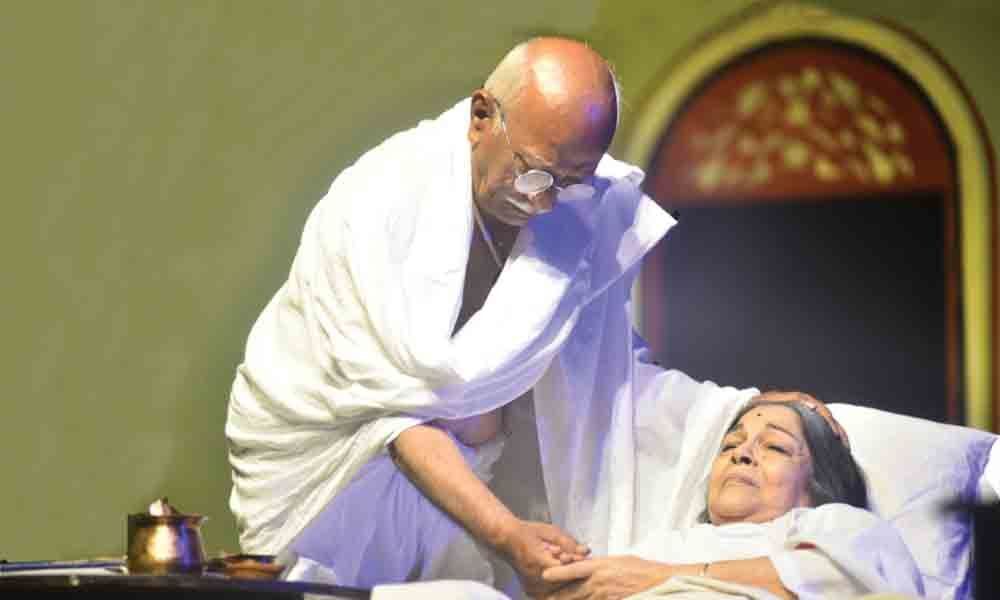 Highlights
Qadir Ali Baig Theatre Foundation's latest heritage theatre production delves into two years in the life of the world's most iconic couple, as they fought for India's freedom
In the 150th year of commemoration of Mahatma Gandhi and Kasturba Gandhi's birth anniversary by UNESCO and the Government of India, Qadir Ali Baig Theatre Foundation presents its new heritage theatre production 'Kasturba'. Set in Pune's Aga Khan Palace where Mahatma Gandhi and Kasturba Gandhi were confined, the play is an emotional and dramatic account of two years of captivity of the world's most iconic couple, before Kasturba Gandhi passed away in confinement.

Written by RK Paliwal (present Director-General of the Department of Income Tax), it is designed and directed by Mohammad Ali Baig.
This play is set in the mid-twentieth century during the crucial years of India's freedom movement. Like the Foundation's plays which emphasise universal human values, this one too highlights the emotions, contributions and struggles of the largely unsung yet spirited Kasturba Gandhi.
Featuring an ensemble cast of Hyderabad's finest talent, with the Foundation's veterans Rashmi Seth in the role of Kasturba and Vijay Prasad as Mahatma Gandhi, the play in Hindustani takes the audience to the period between 1942 and 1944, post the Quit India Movement. Mahatma Gandhi and Kasturba Gandhi, along with their close associates including Mahadev Desai and Dr. Sushila Nayyar were held captive in the Aga Khan Palace in Pune, unbeknownst to the public. Along with the Foundation's regulars Rashmi Seth, Vijay Prasad, SA Majeed and Madhu Swaminath, the play features young talent Rajiv Kumar, Snigdha Bawa, Mohd. Hasnain, Nyamat Baig and Anil Pendyala.
On the apt occasion of India's Independence Day, as a tribute to our founding father and mother, 'Kasturba' is scheduled to be staged on August 16 and 17 at 7 pm at Radisson Blu Plaza Hyderabad.