Adorn your home interiors!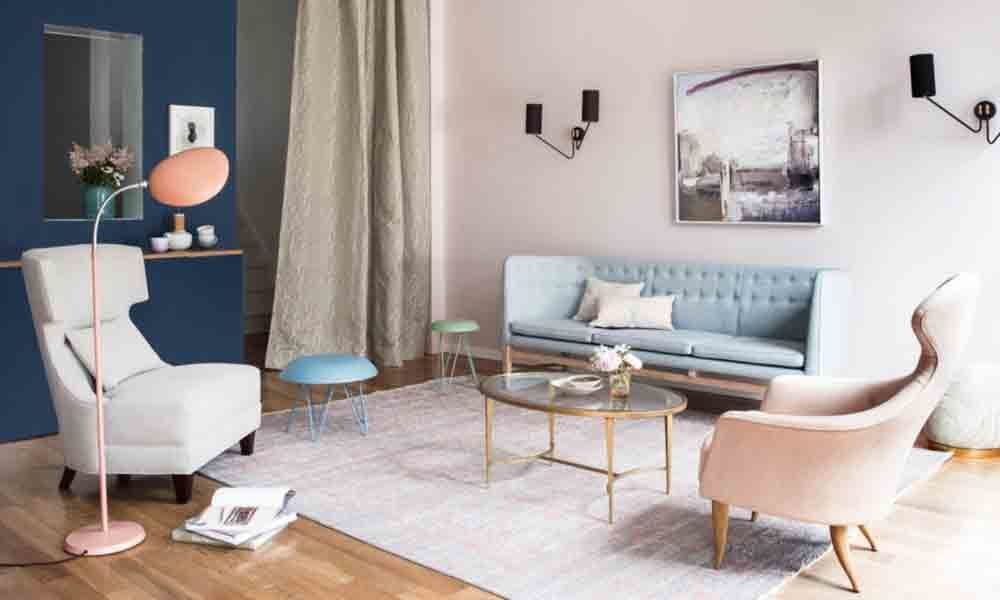 Highlights
Try these five colour trends to make your home interiors appealing this season
Because your home, too, needs a companion, what could be better than marrying it with a perfect shade of paint? It will not only adorn the walls but will also set the mood of the home. Painting home interiors with fresh and bold colours is one of the best and most cost-effective ways to breathe new life into your home. It is, however, important to note that while picking a wrong paint colour can be chaotic, choosing the right tone to suit your wall could be a time-consuming task. But hey, don't worry, here's a list comprising a palette of five new paint trends that will help you choose the best pick and mix for your home interiors.

Dark colours
The predictions for this year speak loud of the growing love for dark, deep and rich colours that perfectly add a great personality with a touch of tranquillity to your home interiors. You can also mix it with dark tiles, cabinets, wardrobes, shelves, etc. to give a luxurious style statement to your house. For instance, moody grey, hale navy or even rich shades of blue and green are some of the top classy dark hues that could make your home look ravishing both from inside and outside.
Pastel shades
Known for their soft and sophisticated tone, pastel shades are getting quite popular among the latest paint trends in the market. These are widely accepted, especially by those who are looking for soothing interiors. Baby blue, soft pink, mauve and light coffee are a few calming colours that can give a unique look and feel to the home interiors, even in the bathrooms. Besides using these colours separately, a perfect mix or combination of these neutrals could also add an aesthetic feel to your home while being equally stunning.
Mustard yellow
Although a traditional colour, yellow has never gone out of fashion. It is very delightful and can brighten up any space. Be it guestrooms, bedrooms or even kitchens, the right shade of yellow can totally transform a room. However, when it comes to mustard yellow, it is one of those opulent colours that fuels instant energetic brightness in the room. It is sometimes difficult to decide on which undertone will look best with yellow; however, an orange or a green undertone can do wonders.
Warm tones
We have grown up seeing the all-white interiors but gone are those days now. People mostly look out for warmer tones these days that is less stark and adds a creamy touch to home interiors. Cream-inspired hues like balboa mist or even cloud white greatly add a sense of warmth to the room and can be magical if mixed with tans and browns.
Floral
Floral patterns are mostly preferred by individuals who love to see their home interiors big, bold and colourful. It is a perfect way to bring both colour and pattern into your home comforts. Moreover, you can also add floral print bed sheets, vibrant pillows and a few lampshades to make your home look beautiful yet neutral with these floral tones. Some floral stickers could even add more to the splendour of floral colours and patterns while making a unique style statement.
Subscribed Failed...
Subscribed Successfully...