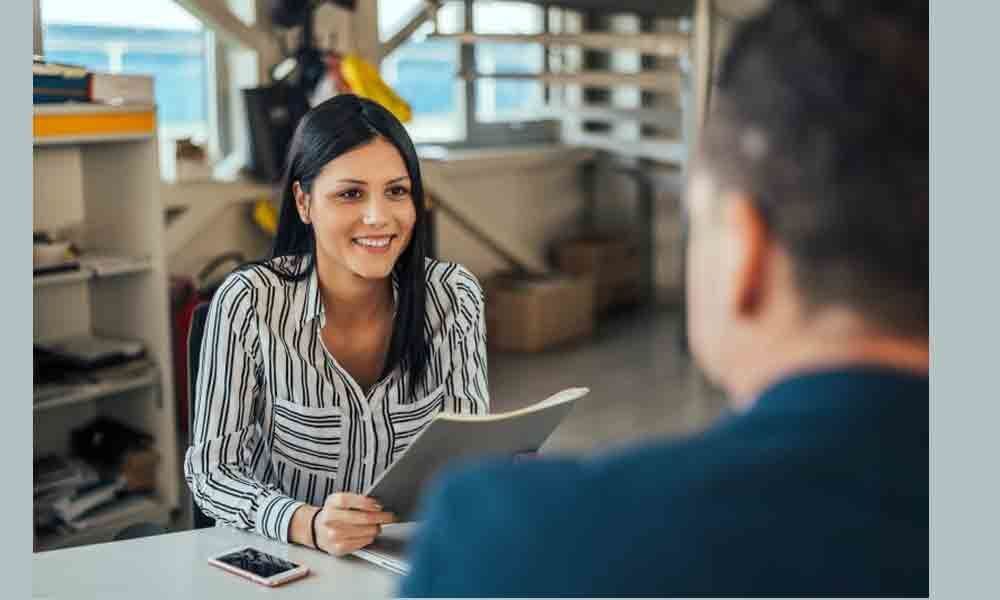 Highlights
Infatuations and crushes are not exclusively a teenage phenomenon. These can happen to anyone at any age. The key to a happy life is in knowing your...
Infatuations and crushes are not exclusively a teenage phenomenon. These can happen to anyone at any age. The key to a happy life is in knowing your limitations and a clear understanding of your feeling, because in most cases these are temporary.
Marriage too is a complex relationship. The love and excitement in the beginning gives way to a more comfortable zone of caring and love and somewhere along the line the excitement and fun take a sidestep until consciously worked upon. Our experts throw light on these various emotions as they answer this question:
I am 29-year-old techie working in an MNC. I am married and I love my husband very much. But since the last 6 months I am very attracted physically to my boss. I wait for him to speak to me, wait for his arrival into his cabin.
I watch him during meetings and started obsessing over him. This happened without my knowledge. I can't focus on my work. Now, I started comparing my husband with him. My performance is slipping as my technical director pulled me up. But, I can't stop this rush of excitement when I see him, hear his voice or smell his cologne. Is this normal ?
Ans: It is quite an emotionally challenging situation as there are different levels of functioning and interest that are present.
You seem to have the clarity that you love your husband, yet, there is something in the environment, which is triggering the excitement and curiosity in you. What needs to be understood is whether what you are going through is a regularly occurring phenomenon or not.
Work place fascinations hold a unique place and need to be understood. One normally is more aware of the most obvious and relevant i.e., how they are at work place, and their obvious abilities and talents, which may bring forth some natural admiration and fascination. In fact, this poses quite a bit of a danger to those who are quite unaware of the emotional boundaries. More often than not, the boss is quite oblivious of this situation as you are just one of the employees. Hero worship and infatuations slowly morphing into obsessions happen when one loses the context in reality.
The 'Boss' figure may be interesting, having had more exposure to be suave and urbane, as the environment requires these qualities. Do remember that it is the work persona (which is mostly created and exaggerated by your own imagination, and this in turn feeds your own obsession).
Imagine that this could happen to you when you reach the position of a 'Boss' and how uncomfortable it makes one to have not just an admirer, but a person obsessing and, in all likelihood, becoming a stalker and with no encouragement from you.
You did say that you are in love with your husband, and yet it is not stopping you from comparing him with your boss, in a completely unbalanced situation.
You and your husband are living a realistic life, where maybe you need to see all sides of him (which may not be right out of a romance novel) and he yours. It is a good exercise to reverse roles with your husband, how will you feel if he unfairly compares you with his boss that he obsesses over?
Think over this realistically as this can spoil your personal, as well as professional life. Contain all this before it negatively affects your relationship with your colleagues, friends and family ( this is quite difficult as your reaction may become quite open).
Remember that this relationship is only in your mind but has the potential to spoil the actual and existing relationships around you. Suggest you take professional help as reaching out randomly may cause embarrassment if confidentiality is not maintained. Reflect on the priorities you have in your life. Think about positives of your relationship and your shared dreams. All the best!
- Dr Vasuprada Kartic,
Anthroposophic counsellor and Psychotherapist.
Adult relationships are tough to understand sometimes. A happy marriage with a husband who you love and a liking for another man. Before I say anything more..
Take a piece of paper and write down your husband's positive and negative traits. Take another piece of paper and write about the person you like now in the office- his positive and negative traits. Compare the two...what is it about this other guy that seems to excite you?
What is going wrong with your marriage...or rather whats missing in your life?
Sometimes it's the subtle things that put one off. Sometimes it's a tiny breakdown in communication or not doing things together, or even a lag in physical intimacy that can bring in a covert dissatisfaction, or perhaps a distance that can put a spoke in an otherwise good relationship.
Does your married life excite you? Does your spouse make your heart leap when you think of him?
No? why not? Examine your love for him and his love for you. What's missing?
And the person you now like in the office..,what is it that's drawing you to him? Answer these questions in your mind.
If you feel that your marriage is lacking the zing you want or need, then it's time you spoke to your husband about it.
Try and bring fun activities, intimacy and romance back into your lives. Once you feel fulfilled, maybe your interest in your office colleague may end. Since you love your husband dearly, making the relationship work is certainly worth it. Understand your own frailties and see if there are areas that you need to work on yourself too. Seek professional help and guidance if needed.
Also, the excitement you feel maybe just a crush and seems mostly one sided. Be careful how you conduct yourself in the office and who you talk to about this. Don't put yourself in an awkward position where people misunderstand or gossip about you. If, after your analysis, you feel your marriage also needs help, don't hesitate to take professional help.
I'm sure you can bring the zing back into your life and marriage.
Good luck!
- Dr Purnima Nagaraja
Consultant Psychiatrist
and Psychotherapist
Dhrithi Wellness clinic
Subscribed Failed...
Subscribed Successfully...