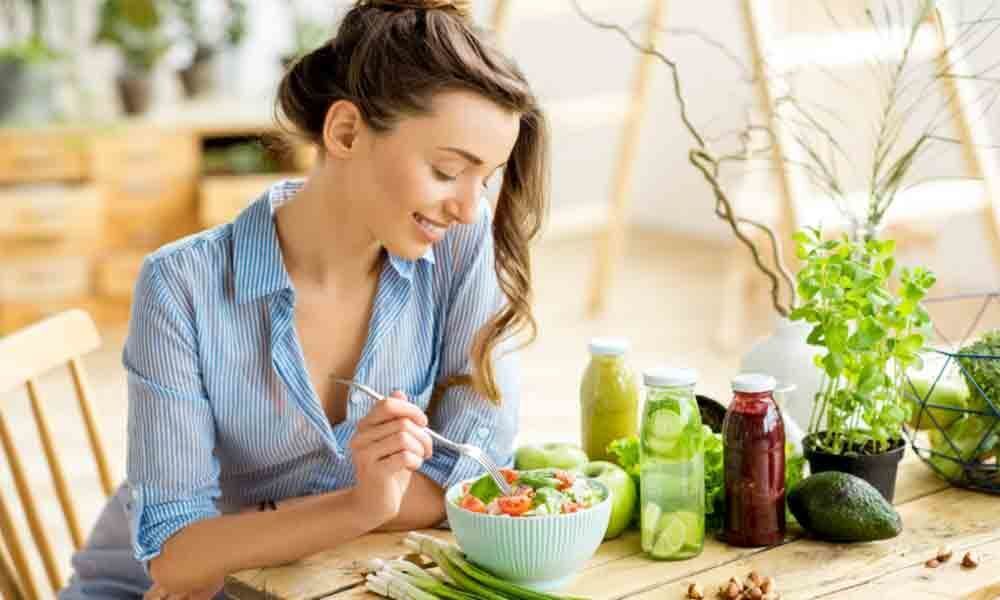 Highlights
Time, we focused on the cleansing within. All the cosmetics that we use on our faces only enhance our external look, and only temporarily. What is...
Time, we focused on the cleansing within. All the cosmetics that we use on our faces only enhance our external look, and only temporarily. What is within us is what truly counts. So, for a complete clean-up within, fibre is key. It is the broom that cleanses our internal systems, scrubbing the fats and toxins that are stuck within and allowing them to be released. Fibre is equally important for our digestive health and bowel movements. Plus, fibre helps you feel full and therefore eat less.
If fibre is vital for our overall wellbeing, faith serves as the foundation for our mental strength. It is only when we have faith in our body and its powers that it truly heals. The health benefits that faith brings on have been evidenced by a number of scientific studies.
So, arm yourself with fibre and faith for your health to be truly insured. It can't get simpler than that.
Read on to find out how:
Start your day with
Wake up and be with yourself. Use this time to self-reflect. Read inspirational books of life-coaches and masters and study their observations. The earlier you wake up, the better you feel.
Have a green smoothie
The best way to break your fast after a good night's sleep is a green smoothie. Greens are the highest quality of nature's food that you can fuel your body with.
Be aware
True meditation is to be constantly in the present moment. Train the mind to be in the present. This comes with practice. Eventually, your sense of awareness increases, and you begin to respond instead of reacting.
Fruits & salads
Mother Nature has packed her goodies with loads of fibre. So do ensure you pack in fruits on an empty stomach and salads before your lunch and dinner.
Join a spiritual class
Consider a spiritual class as your mental gym. A teacher who motivates you to make positive changes in your life and helps you evolve is invaluable. Take out time to listen to the masters.
Go plant-based
All animal products including dairy contain zero fibre and are full of fat and protein.
Exercise
Sustained activity releases a feel-good hormone that helps you to maintain a positive state of mind.
Go organic
Chemicals cause hormonal imbalances. Stay away from them. Invest in your health by procuring fresh organic produce. This includes your dry groceries as well. Stay away from packaged and processed foods that are replete with chemicals. Stay away from toxic thoughts too!
Harbour an attitude of gratitude
The more grateful you are, fewer the reasons for you to complain. Maintain a journal and make it a point to write how grateful you are every single day.
Eat mindfully
Be aware of what you feed your body and when you do it. It is best to eat when hungry and drink when thirsty.
Sleep well
There is a good reason why it is said that 'early to bed and early to rise, makes you healthy, wealthy and wise'. Sleep truly heals.
Digital detox
This is truly vital. Don't waste time on online stalking or trolling. Instead, get into a productive activity such as sport, reading, walking, spending time with family or acquiring a new skill.
Subscribed Failed...
Subscribed Successfully...