Raw Banana, Spinach & Potato Tikkis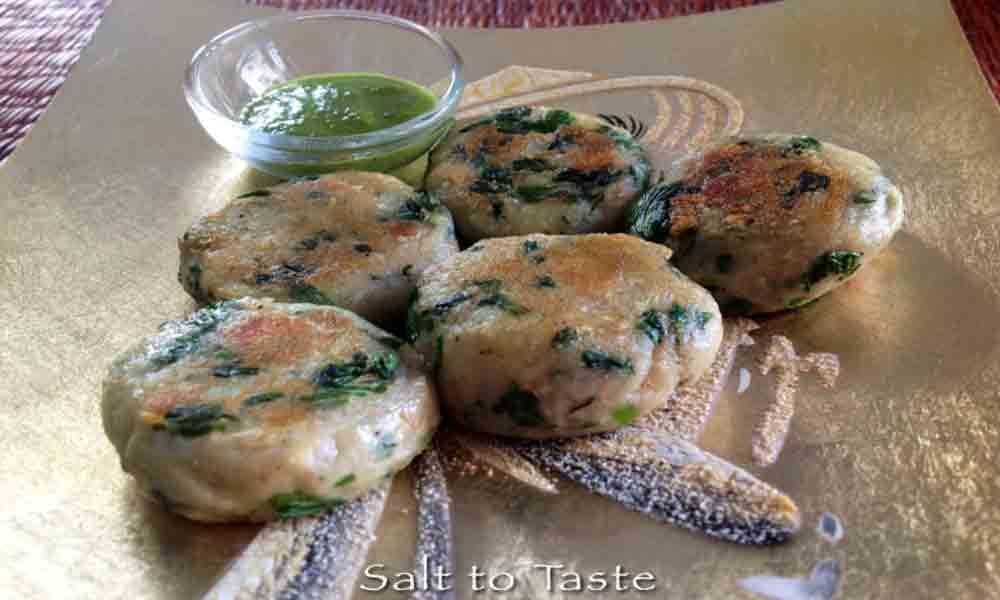 Highlights
Raw Banana, Spinach & Potato Tikkis
Ingredients
• 1 raw banana (grated and blanched)
• 2 boiled potatoes
• 1/4 cup spinach, blanched
• Ginger
• Green chilli
• Coriander leaves
• Salt to taste
• Red chilli powder
• Amchoor (dry mango powder)
• Garam masala
Method
• Boil the potatoes and set aside. Grate the banana and dip in boiling water for a couple of minutes till its semi cooked.
• In a separate pan blanch the spinach in hot water.
• Now mash the potatoes, add the grated raw bananas and the spinach in a mixing bowl.
• Then add the grated ginger, green chilli and coriander leaves to the mixture.
• Add salt, amchoor, red chilli powder and garam masala and mix well. Make small tikkis and shallow fry.
• Serve hot with mint and sweet tamarind chutney.