TV actor Gokul talks about his transition into Telugu serials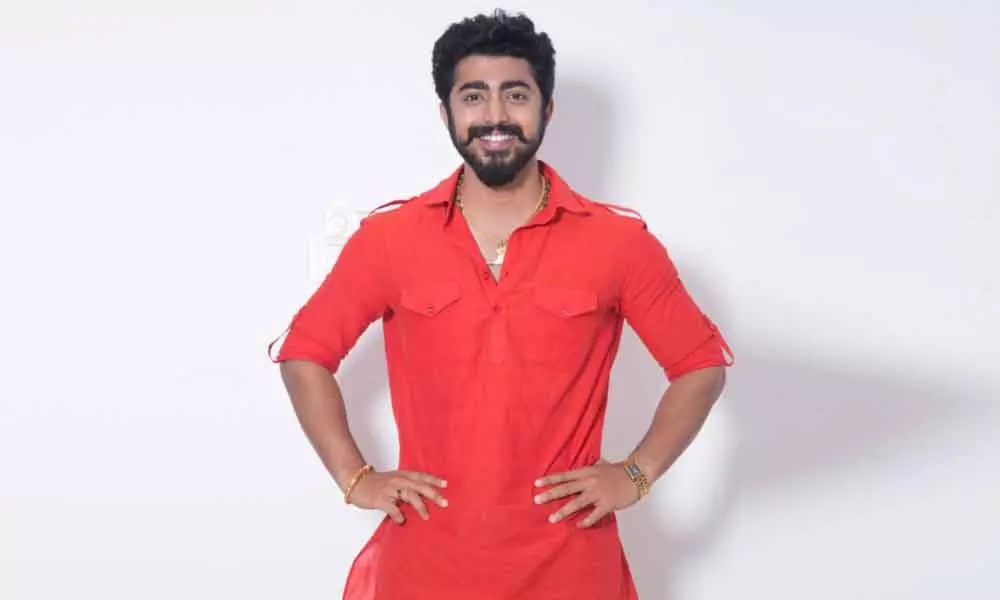 Highlights
Gokul, who started his acting career in Tamil TV industry had made a foray into Telugu and is on a streak of winning hearts. He is currently playing the role of Aravind in Zee Telugu's 'Radhamma Kuthuru'…
Gokul, who started his acting career in Tamil TV industry had made a foray into Telugu and is on a streak of winning hearts. He is currently playing the role of Aravind in Zee Telugu's 'Radhamma Kuthuru'…

Excerpts from an interview
Tell us about yourself.
I have completed my B Tech and my mother tongue is Malayalam and I am based out of Chennai. My grandparents got settled in Chennai and that is how we are from there.
How did you start your acting career?
Since my childhood, I always wanted to be an actor. When I watched movies I dreamt of being on the silver screen. During my college days, I did modelling and when I completed my graduation, I got a call for an audition from Tamil channel Star Vijay. They told me that I was selected for the lead role and later they said that I would be better for a negative role because of my beard and my acting career started with that. When I was working in the Tamil industry my co-actor posted a picture of me on social media and that is how Star Maa approached me for the lead role in serial 'Jyothi' and that's how I got into the Telugu industry.
During the time when the 'Jyothi' was coming to an end Zee Telugu was conducting auditions for the serial 'Radhamma Kuthuru'. I auditioned for the role and got selected.
Tell us about your role in the 'Radhamma Kuthuru'.
I am the son of a rich mother in the serial and my character's name is Arvind. At first, I behave like a rowdy and then after seeing the lead actress in the serial, I become a lover boy. The actress in the serial doesn't like my mother and I keep a secret about my relationship with the actress. Right now, the lead actress and I are on friendly terms in the serial.
How did you manage Telugu?
It was very difficult for me initially. I was unable to communicate with the people around me. I could not even ask for food back then. For two months it was difficult and then I started understanding Telugu and also started communicating.
How do you enjoy yourself on sets?
It's like family and since I am from another State, they take care of me well and everyone here is very sweet.
What are your future plans?
I wish to get into movies and experiment with different roles. Given an opportunity, I would also like to work for web series.