What goes comes back in time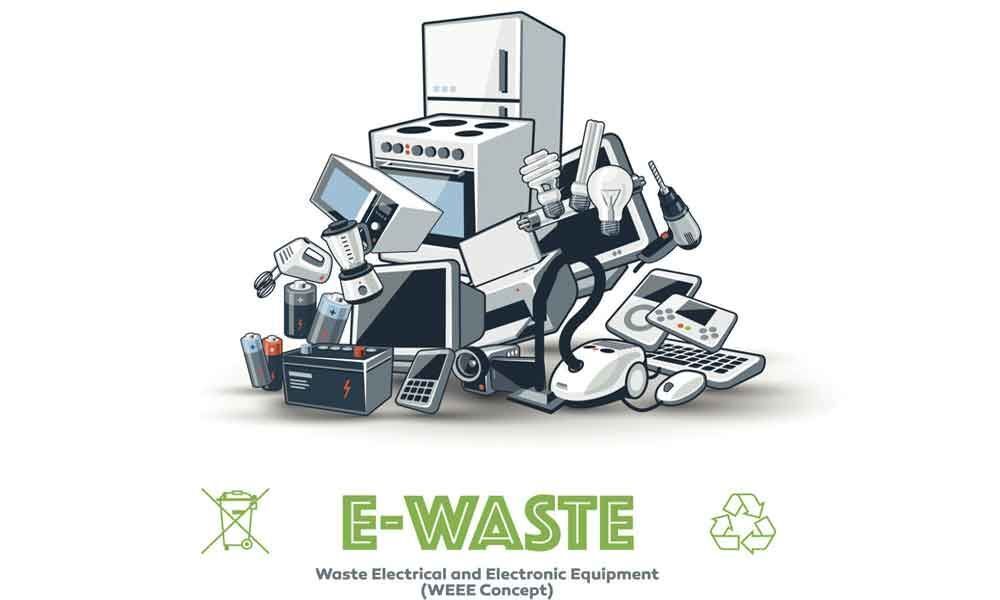 Highlights
In India, 90% of e-waste is collected and processed by informal sector. That in layman terms means that once the required parts are collected, the boards are burnt for copper, and the waste goes into landfills, chemical fumes get into the air we breathe, and toxicity spreads to ground water
One of the constants in life is change, and what has been changing at the fastest rate is technology.
By the time we acknowledge, acquire and get used to a certain technology, there is its upgraded, so called better version already on the market, rendering our prized (read as valuable and costly) possession less worthy.
By the time you garner the courage to acquire and then flaunt your I Phone X in one of its many versions, around the corner, most probably in September, you may fasten your seat belts for yet another updated model THE IPHONE XI. The madness and hype are such that, after Game of Thrones 8th Season, the I Phone XI's alleged technology and design leaks are the most popular feeds on social media and people are lapping it up, just as they would when pre-ordering the yet to be launched, the latest of the latest versions. By the way it is touted to be the costliest one too… (yet another rumour/ prediction).

Where does that leave the old phone…in the bin or given away for recycling, or as it in India given away to a poor relative in most cases the wife, at times a cousin and in some cases to friends, before throwing it in the dustbin. As per estimates (Global E-waste Monitor 2017), the total e-waste generated in Asia in 2016 was 18.2 million tonnes (mt). India's share of this was around 2 mt, and that of course includes all digital equipment).
While a few companies urge the customers to give back their old equipment in order to put it back on approved recycling process, reports estimate that in India 90% of e-waste is collected and processed by informal sector.
That in layman terms means that once the required parts are collected, the boards are burnt for copper, and the waste goes into landfills, chemical fumes get into the air we breathe, and toxicity spreads to ground water.
Now for the good old days that are often remembered in vain…long ago we bought a television that had sliding wooden doors to cover the screen when not in use, a screen that only projected black and white pictures.
It stayed loyal for many years until the colour TV made its debut. Solidaire, it was – that stayed through thick and thin, enthralling us in moments of despair, keeping us company in merriment.
Then we bought a refrigerator. It was from the good old Allwyn – Jo awaaz hi nahi karta – Doesn't make any noise said the advertisement. However, much to our chagrin it did make noise, but that never bothered us.
Even the fridge stayed with us for ever and ever. And when any one of these had a minor glitch, we knew where to tap it or knock it and it would be fine all over again.
Then came the invention of the millennium – the computer and its binary code. The same code that held the fascination of generations of humans and Sheldon Cooper of 'Big Bang Theory'.
And with it started innovation and a big bang of technology creating mindboggling devices to do everything, possible and possibly impossible tasks. Wants increased, and along with food, clothing and shelter, a bunch of other things were included in our basic needs – a mobile phone for one.
In this rush to acquire new, newer technologically upgraded devices, the one thing that's cropping up from environmentalists and learned is circular economy – and that eventually would mean that the electronic products must be designed for reuse, durability and safe recycling. Talk of going back in time!
Subscribed Failed...
Subscribed Successfully...