Evolution from a good Muslim to a bad one: Really?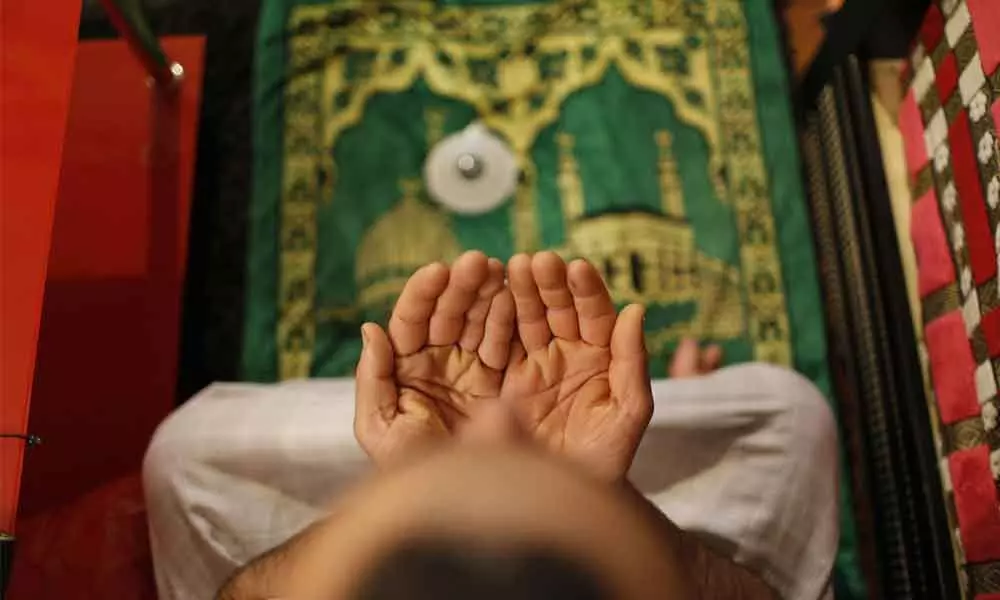 Highlights
In Nandita Das' film, Manto, the great story writer, who loved Bombay beyond distraction, finds himself under pressure from family, in the midst of the post Partition carnage, to leave for Lahore.
In Nandita Das' film, Manto, the great story writer, who loved Bombay beyond distraction, finds himself under pressure from family, in the midst of the post Partition carnage, to leave for Lahore. Shyam, film star and friend remarks, "You are not such a Muslim that you have to leave for Pakistan."
"Enough of a Muslim to be killed, in a riot," retorts Manto. The irony is that Manto was an atheist. Circumstances had imposed on his name an identity he was otherwise not comfortable with.
Haven't some of us experienced this identity superimposition on the basis of our names? A few days ago a former Foreign Secretary took my breath away: he addressed me in tones that would have flattered the Sheikh of a Muslim seminary.
In such extreme circumstances would you blame me if I am tempted to reintroduce myself. "Look that is not me at all." In fact, what I wrote after the Moradabad riots of 1982, is what I am, give or take an inflection or two.
Prior to that date, no journalist had ever taken that approach to the theme. Pardon me for repeating what I wrote 38 years ago. It may help to beat the current amnesia.
"Whenever events like Moradabad take place some of my friends turn to me with sympathy which generally leaves me cold because I guess I am a minority in my own community for reasons more than one.
My credentials as a good Muslim are quite as suspect as Ghalib's were. "I am half a Muslim", he said when, in the course of a litigation, a magistrate asked him to declare his religion. "I drink but I do not eat pork."
However, my children generally describe themselves as Muslims while filling up school admission forms, although I wonder why such questions should ever be asked.
Before you hastily trace my attitude to my anglicised education let me dispel the notion straightaway. Yes, I did have my schooling in an Anglo-Indian institution of sorts in Lucknow, but the home in which I grew up was a deeply religious one even though the likes of the Imam currently in the news would not have been allowed within miles of it.
My grandfather, like Dryden, always maintained that "Priests of all religious are the same", but some he respected, even befriended for their scholarship and conversation.
I remember sitting through many a theological discourse, with Maulana Nasir-ul-Millat holding court; among the participants was one Mr Gurtu, a Kashmiri Pandit.
A moulvi of little distinction was hired ostensibly to brush up my arithmetic but actually to put me through my first paces in 'namaz'. His efforts at proselytization were supplemented by my mother's; she augmented our meagre library with biographies of the prophets and the great Imams.
There was a quaint little mosque in the compound of our house in the village, Mustafabad, near Rae Bareli. Since we visited the village only during school holidays, marriages, deaths and births, it was not difficult to maintain a certain discipline and be seen in the mosque, at reasonable frequency, often only to please grandfather.
We were groomed into believing that Islam was the most dynamic of religions, but we found it equally easy to accept that it was Islam's interaction with a greater civilisation that resulted in Dara Shikoh, Rahim, Kabir, Amir Khusro, Raskhan, Nazir Akbarabadi, Ghalib, and Anis. Nowhere in the Muslim world is there a monument, like the Taj or Fatehpur Sikri.
Folks these days are ignorant of the 18th century poet Nazir Akbarabadi's poem "kya kya likhoon main Krishna Kanhaiya Ka baal pan" (How should I write about the beautiful childhood of Lord Krishna) or Mohsin Kakorvi's "Samte Kashi se chala janibe Mathura badal" "jab talak Brij mein Kanhaiya hai yeh Khulne ka nahin" (The clouds are moving ecstatically from Kashi to Mathura and the sky will remain covered with the beautiful clouds as long as there is Krishna in Braj).
These lines were written by the Muslim poet to celebrate the birthday of Prophet Mohammad?
In the region I was raised in, 'Sohar' was a song sung during a woman's confinement. My mother's favourite sohar was "Allah Mian, hamre bhaiya ka diyo Nandlal" (Oh my Allah, give my brother a son like Lord Krishna).
What does all this nostalgia have to do with "contemporary realities", a friend asks.
Well, I guess I am no pandit, but I do know a bit about "contemporary realities". I know how Partition ruptured the fabric, bits of which I still keep with me. I also know about the status reversal experienced by the Muslims in independent India, particularly with the decline of the feudal order.
It was the self-confident Muslim elite which found it easy to extend patronage to the beautiful aspects of Hindu culture: after all, Krishna Leela was preserved in its entirely in the Kathak style evolved in the Muslim courts.
With the decay of the feudal order, the lower middle class, always given to religiosity gained upward mobility. It is upon this class that the clergy dominated parties feed and which forms the central nervous system of the sort of fundamentalism on show.
I also know of a certain pan-Islamic sentiment among the Muslims and I guess that the RSS does not like it. All this and more I have been aware of for quite some time.
It must, therefore, be a considerable intellectual failure on my part that in spite of all this I am unable to disengage myself from the folks who moulded me in my formative years. The credo they lived by is no longer part of the contemporary ethos.
Call it private grief, call it indifference, or both, but I find it, increasingly difficult to have a readymade response to Moradabad, Jamshedpur or Aligarh.
And when friends turn to me with sympathy when such madness erupts, I feel a sort of numbness and have a strange feeling that they are addressing the wrong person."
(The writer is a senior commentator on political and diplomatic issues. The views expressed are personal)