10 jobs to be in demand in 2023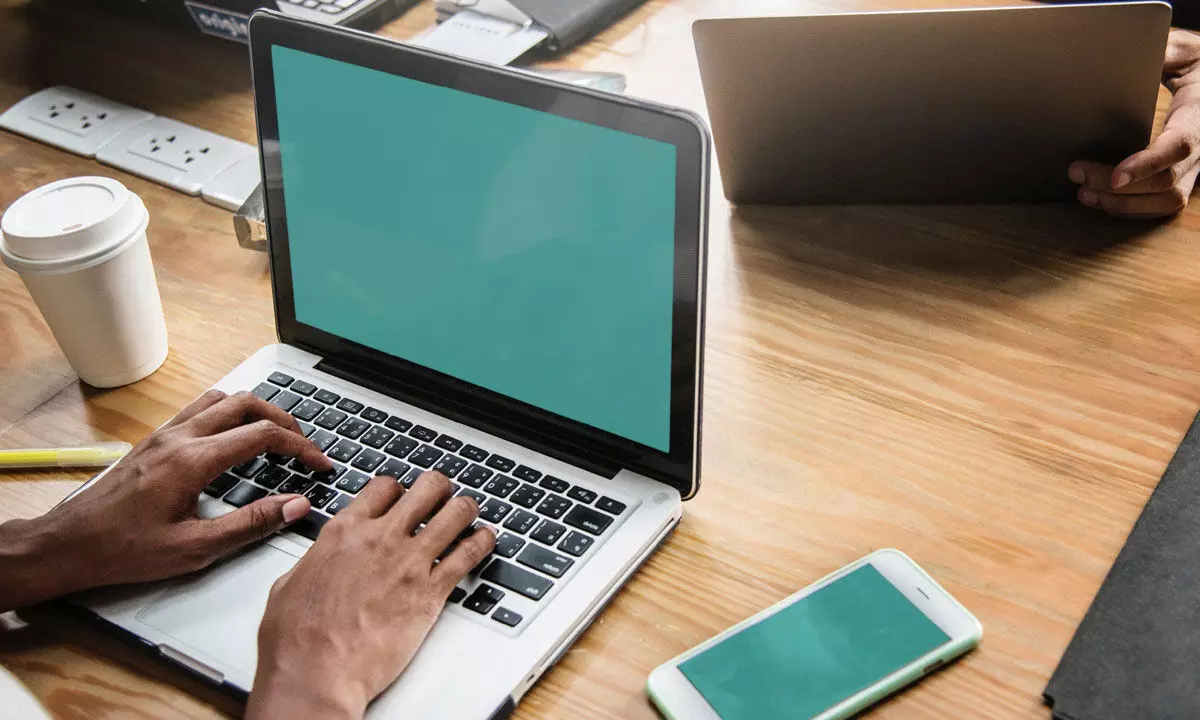 Highlights
In the last few years, India has seen huge advancements in its work and workplaces from evolving work models, HR policies, and tech implementation. Automation, in particular, has taken over every industry indicating that tech-adoption is non-negotiable in 2023!
In the last few years, India has seen huge advancements in its work and workplaces from evolving work models, HR policies, and tech implementation. Automation, in particular, has taken over every industry indicating that tech-adoption is non-negotiable in 2023!

With new technologies in play, newer job roles have emerged over the past year. As per foundit (previously Monster APAC and ME), roles ranging from digital marketing to wealth management are some of the emerging roles in the current landscape.
Based on our findings, the: Digital Marketing expert
The use of digital marketing is rapidly growing. Domain experts in this field help build brand awareness and contribute to revenue through digital campaigns. According to industry reports, there will be close to 60 million jobs in digital marketing by 2025.
Key skills in demand: Social media marketing, online marketing, SEO, content management.
Automation Engineer
The demand for automation engineers was close to 12 per cent in 2022. This year, hyper-automation will drive businesses, making automation engineers even more popular. Hyper-automation is a framework driven by Artificial Intelligence (AI), Machine Learning (ML) to quickly identify and automate certain processes so as to reduce human dependency and scale businesses. Sectors like BFSI (Banking, Financial Services and Insurance), healthcare and retail are all beginning to implement the same to make processes even smoother. This will create a pool of opportunities in this space.
Key skills in demand: AI/ML, RPA (Robotic Process Automation), Python, Java.
Data Scientist
Data scientists have been in high in demand even in 2022. As predictive modelling gains popularity along with AI solutions, the demand for data scientists has grown 18 per cent over the last year and is expected to grow five fold by 2025. A data science professional gathers raw data and converts it into actionable insights which helps organisations make data driven and focused decisions to reap maximum profits. The data scientist role has gained a lot of importance in the fields of market research, healthcare, business intelligence and operations in the last couple of years and will continue to be so in the year 2023 as well.
Key skills in demand: Power BI, R/Python, statistical modelling, analysis.
Cyber Security expert
The increase in Internet penetration has led to higher chances of cyber-threats across industries. A cyber security expert helps organisations protect their internal and external data by implementing security and protection measures for relevant threats or cyber-attacks. Jobs in cybersecurity saw 41 per cent increase in the last year. And BFSI and IT are the leading industries in hiring for these roles.
Key skills in demand: Cloud security, information security, network engineering,
Blockchain Developer
Blockchain technology is a shared digital ledger that records and maintains all previous confirmed transactions permanently. This tech is being widely adopted and is in the nascent stage of execution in various sectors like insurance, retail, HR, healthcare and more. In line with this, demand for blockchain developers registered 14 per cent growth in 2022 as compared to 2021.
Key skills in demand: Golang (a programming language), Java, smart contract development, Node.js, AWS (Amazon Web Services).
Wealth Management expert
Investment management is an emerging industry and is set to grow significantly in the next couple of years, be it personal or organisational. It helps organisations manage their funds and helps identify associated risks. Wealth and investment managers also act as advisors in mergers and acquisitions. It is no surprise that demand for wealth management experts saw an annual growth of 11 per cent in 2022.
Key skills in demand: Investor relations, portfolio management, investment and risk advisory, relationship management.
DevOps Engineer
A DevOps engineer bridges the gap between developer and IT staff and administers the code releases. The adoption of hybrid computing and creating more efficient and reliable applications has led to the growth of such roles. DevOps engineers play a pivotal role in Cloud computing as well. Although there is huge demand for such roles, tech companies are also facing issues in getting the right talent for the job highlighting the importance of skilling.
Key skills in demand: DevOps, Git (a DevOps tool), Continuous Integration (CI)/Continuous Delivery (CD), Azure.
Content Managers
Content management is another field that is gaining traction. Earlier the role of a content manager was limited to creating and managing compelling content to gain traction on a Web site. But today, with candidates who are familiar with tech and design tools the job role has become even more relevant. Skills in copywriting, blog writing, technical writing, video production, graphics, SEO and much more are now covered under this umbrella.
Key skills in demand: Web content writing, graphic designing, SEO (Search Engine Optimisation).
UX/UI Designers
UX/UI (User Experience/Interface) Designers play a vital role in building a user-friendly interface in collaboration with product managers and engineers. With the increasing internet audience, creating small frameworks aiding shorter application start time has gained importance, and this is what UX/UI designers solve while giving users an unrivalled experience. With emerging technologies like Virtual Reality/Augmented Reality and 3D interfaces in every sector, the role is set to grow 2023.
Key skills in demand: Web technologies, JavaScript, jQuery, HTML5, Illustrator.
Data Engineer
Data Engineering focuses on data workflows, pipelines, and the execution of ETL processes. Currently, close to 43 per cent of data is on the cloud and as per industry reports, 75 per cent of all data will be managed on the cloud by 2024. Therefore, data engineering teams will spend significant bandwidth moving and optimising data for the cloud, which will lead to growing demand for data engineers. Also, as more machine learning models come into play, the demand for big data and the data engineers will only grow.
Key skills in demand: SQL (Structured Query Language), data engineering, Java, big data.