Canada emerges hot destination to pursue overseas education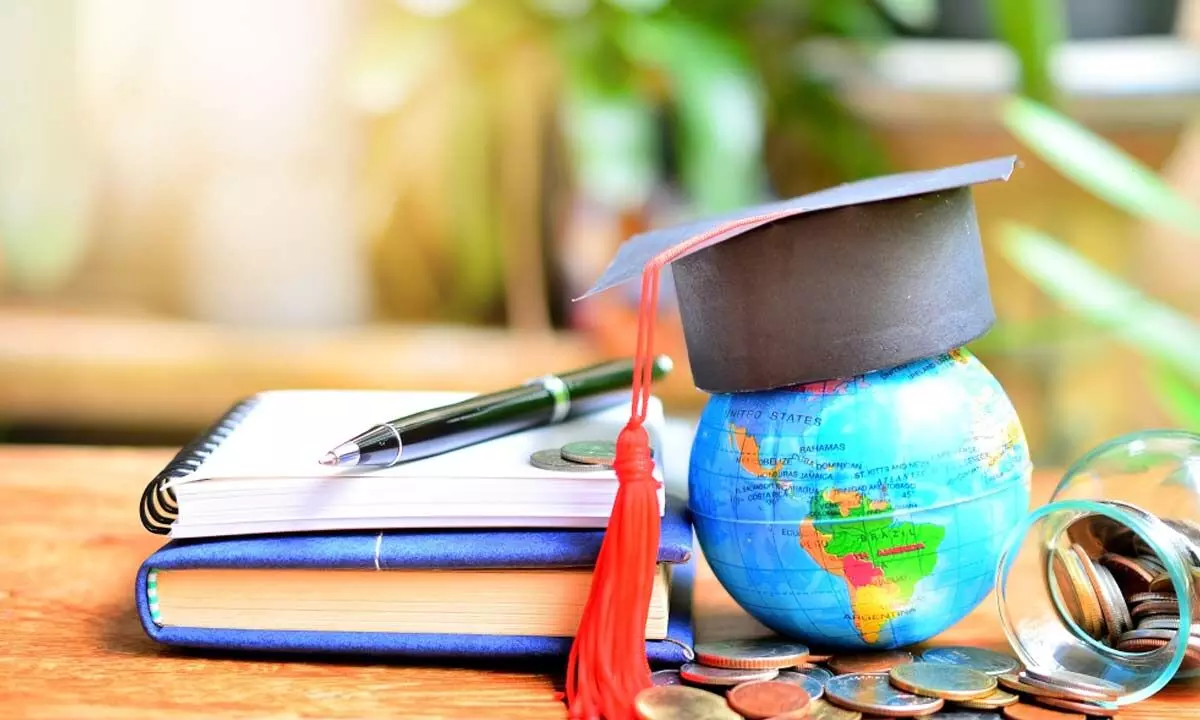 Highlights
Canada has become a popular study-abroad destination for Indian students in recent years
Canada has become a popular study-abroad destination for Indian students in recent years. According to the Canadian government, in 2020, over 20,000 Indian students were studying in Canada, making India the second-largest source country for international students in Canada after China.

The country offers high-quality education, a welcoming and inclusive society, and opportunities for post-graduation work and immigration. In this context, this article will explore why most Indian students choose Canada as their preferred study destination.
One of the main reasons why Indian students choose Canada for their higher Education is the quality of education offered by Canadian universities. Canada is known for its world-class universities consistently ranking highly in global university rankings. These universities offer courses in various fields, including engineering, medicine, business, and arts.
The quality of education in Canadian universities is considered on par with universities in the US and UK, but with lower tuition fees and living costs. The education system in Canada is highly student-centred, which means that students have more control over their learning experience.
When you use your internationally recognized Canadian qualifications to build your career, you can get an excellent return on your investment.
Whether you decide to stay in Canada or return to your home country, you can use the qualifications you gained in Canada to open up new career opportunities and help you achieve your professional goals.
A recent study conducted by a leading research institute has shown that 60 per cent of International students who were employed during or after graduation were able to become landed immigrants within 10 years of having obtained their first study permit in Canada. This demonstrates the ability of international students to integrate successfully into the Canadian workforce and make a lasting contribution to the country.
Canada is a multicultural country, which means it is home to people from various ethnic and cultural backgrounds. This makes it an ideal destination for Indian students who want to experience different cultures and learn about different ways of life.
One of the main reasons why Indian students prefer Canada for higher education is the opportunity to earn while they learn. Canadian universities offer on-campus jobs to international students, which can help them cover their living expenses and tuition fees. These jobs are part-time and can include work as teaching assistants, research assistants, and other positions within the university.
Canada's ageing population has created a demand for a younger workforce. This has led to an increase in job opportunities for international students after graduation.
The Canadian government has also made it easier for international students to obtain work permits after graduation. The PGWP is one of the main attractions for Indian students choosing to study in Canada. This work permit allows various international students to work in Canada for up to three years after graduation. The work experience gained during this period can be valuable in obtaining permanent residency or a job in Canada. Canada offers several pathways to permanent residency for international students. One of the most popular is the Canadian Experience Class (CEC), a pathway to permanent residency for individuals who have gained work experience in Canada. International students who have completed their studies in Canada and have obtained work experience through the PGWP can apply for permanent residency under the CEC.
Canadian universities offer a wide range of scholarships and financial aid to international students. Indian students can apply for scholarships based on their academic performance, financial need, and other criteria. Some scholarships available to Indian students include the Ontario Graduate Scholarship, the Ontario Trillium Scholarship, and the University of Calgary International Entrance Scholarship.
Canadian colleges also offer Post-Graduate Diploma (PGD) courses in various fields. These courses are designed to provide practical training in specific areas and can help students gain valuable work experience. PGD courses are usually shorter in duration and less expensive than degree programs, making them a popular choice for Indian students.
In Conclusion
To summarise, Canada has become a popular study-abroad destination for Indian students due to several factors such as the high quality of education offered by Canadian universities, the opportunity to earn while studying, the availability of on-campus jobs, the welcoming and inclusive society, the availability of scholarships and financial aid.
The Post-Graduate
Work Permit (PGWP) is one of the main attractions for international students, as it allows them to gain valuable work experience and potentially obtain permanent residency in Canada. Additionally, the student-centred education system and the multicultural environment in Canada provide a unique learning experience for international students.
Rostrum Education