Unlocking the potential of students an absolute must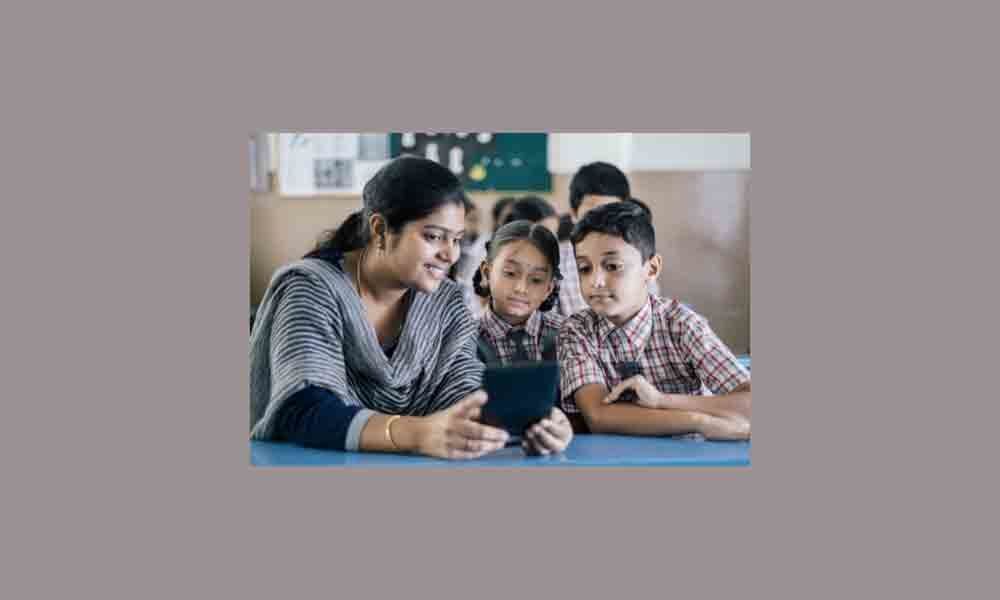 Highlights
As a science pedagogue, I was explaining about photosynthesis and the contributions of scientists that revealed the mystery of that unique process to 10th class students.
As a science pedagogue, I was explaining about photosynthesis and the contributions of scientists that revealed the mystery of that unique process to 10th class students. Immediately one of my students posed a query to me: 'Sir! I am just asking you to clarify my doubt . Since my VI class I am hearing only about many foreign scientists and about their contributions towards science but it is very hard to find out any Indian scientist names. What is the reason?'

This question stunned me and made me answerless for a while. After some time I have said that as a developing country we are short of some facilities that might be a reason for that. But, that boy wasn't convinced with my answer and sat with a murmur. The question asked by the student is reverberating in my ears still after 30 days and infuriating my thought to sprout a query; why this misery? Why we weren't able to produce a reputed world-class scientist when we are able to produce such world-class technocrats Satya Nadella and Sundar Pichay. It is only because we are unable to free the potential of our children who are knocking the doors of our schools.
It was so right that according to Lyman Abbott that "A child is a beam of sunlight from the infinite and Eternal, with possibilities of virtue and vice but as yet unstained"-but we are unable to bring out his true potentialities through education. It is really saddening to become aware that our education system hasn't focused on reaping the best yield and ignored science research very badly. Both the public and private sector schools are in the rat race to produce information-crammed minds instead of ignited minds for innovation. Though, it has been said that our country had a past glory in the field of science in ancient times that has been devoid of sophisticated lab facilities.
But, now sitting prettily our researchers aren't able to snatch the global standards. The today's aim of education has become a synonym for more information; mere instruction and a smaller quantity of innovation. Though, the governments are dumping on more funds on programs like INSPIRE-MANAK and on ATL tinkering labs to promote innovation skills among the school children but in vain. The seeds of innovation and research skills should have to be inculcated from the school level but the conditions of schools in our country not able to support this feature.
"The goal of education is not to increase the amount of knowledge but to create the possibilities for a child to invent and discover, to create men who are capable of doing new things"- this remark of Jean Piaget has laid emphasis on the skills invent, discover and create but our system has forgotten these three essentials and focused on syllabus completion, instruction of information and on the conduct of examinations. This is promoting lop side development and resulting in the production of unworthy student tribe that is simply addicted to lead vegetative life than challenging.
There is a sea change in the educational system in terms of syllabus, pedagogy but no change in the stream of students. The governments have been thinking that "education" is a quantitative aspect instead qualitative that is why the HRD ministries are engaged in the interpretation of data of the literates. Further, the schools have become mere information cramming centers and no child gets an opportunity to experience or to experiment to test what he /she learned. The schools are not having sufficient laboratory facilities for making the child as an inventor.
The curriculum designers made both the teacher and taught dispassionate towards the research, experimentation and drawing conclusions. So, it is essential to make the changes in the syllabus to incorporate more experiments than information and allow the student to follow the scientific process skills to draw conclusions and generalise the scientific concepts with theories.
To change the existing scenario in the schools the government should have to bring a tsunami of changes like The schooling period should be divided into 3 categories; I) Pre-primary II) Primary III) Secondary. The pre-primary period is meant for making the child to acknowledge the importance of the school and to learn manners (1 to 4 classes). The primary level is meant for learning mother tongue and its significance, Basics of environmental sciences and arithmetic (5 to 7th classes). The high school level is meant for a skill-based specialisation such as per the wishes of the children that are having fair chances of higher education facilities and makes the same as self-reliant.
It is better to reduce the other subjects that are pressurising the children. At this level, English should be the medium of instruction. The specializations should be all sciences, engineering, computer applications, artificial intelligence, photography, add making, drawing, Digital technologies, mobile servicing, Interior decoration, gardening, life skills, automobile engineering, wood carving, cooking, recycling techniques of waste, construction technologies, etc. The school should have to act as the promoter of life leading skills instead of life leaving skills. We are all aware of that in near sight we are going to surpass China in population and it is not possible to provide bread winning jobs for the growing population. So, the government should have to take steps to make every individual potent with a skill that feeds him.
These words of Maria Montessori are so right "Free the children's potential and you will transform him into the world. To obtain better performance from our future citizens we need to bring these changes in our schools;1) Strengthen all types of laboratories; 2) Digitalise all the classrooms; 3) Allocation of more time for lab activities; 4) Provide the facilities for the execution of the project works; 5) Local languages should be taught only at primary level 7) English should be the medium of instruction at high school level 7) Agriculture should be made compulsory subject for all classes; 8) creating more interactive classrooms than instruction classrooms 9) Reduce the burden of academic examinations. All these tips will encourage the child to conquer life instead of the world.
It was so right the words of Sara Deedley "To reach their full potential, a child must also learn to develop personal characteristics that will enable them to become a fully rounded human being who can play an important part in their home, work, and social environments"-This should become the motto of our education system.