Makeup Tutorial: How To Look Beautiful For Your Virtual Date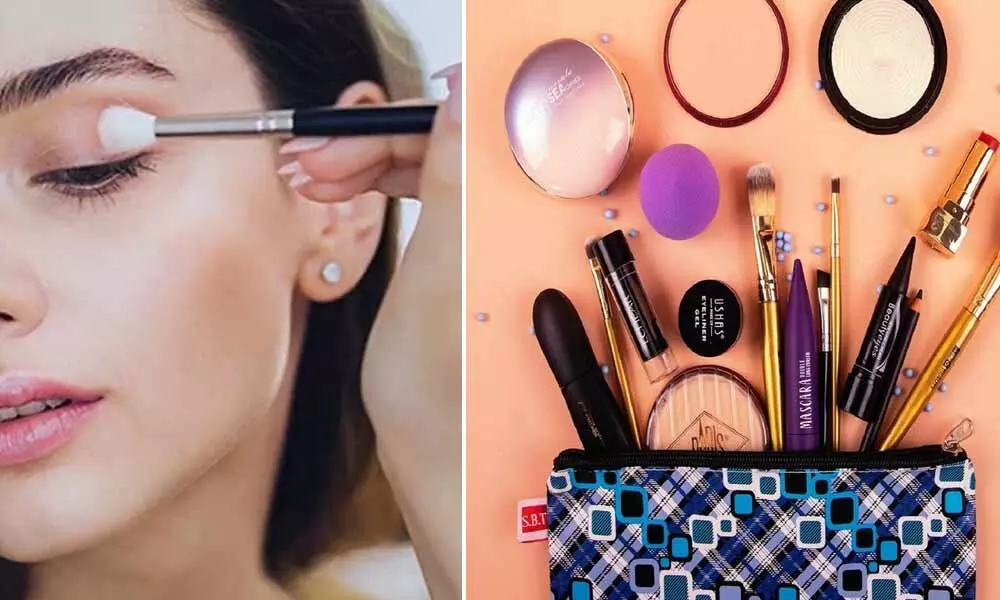 Highlights
Makeup Tutorial: Well, we all know its tough time for the whole world… The pandemic Covid-19 has made everyone to sit at home as it is creating hassles with its contagious symptoms.
Makeup Tutorial: But, that doesn't mean the world is going to end!!! Coronavirus has taught the entire world a new of living and that is being 'Virtual'… Yes! Now for any work, one can approach online. Be it the online education or the work from home business deals or virtual workout sessions… What not??? Everything is possible if we have away.
In the same way, online dating is also possible… Rolling back, it was only done for the long-distanced relationships… But now, they have become a norm these days due to the lockdown period.
So, it doesn't mean you show up your faces with all the sweat and hair tied-up in a tight bun to your beaus… It should be the same charming one which once stole your dear one's heart.
We Hans India are here with a makeup tutorial for your virtual date… This makeup tutorial will make you look beautiful with a minimal touch-up and gives you a wow some look… Have a look!
Step One: CTM
This is a common one… Go with the regular CTM; first, cleanse your face and then use a rose toner to remove the dirt and finally go with a mild moisturizer as it is summer.
Step Two: BB Cream And Compact
Well, as it is a virtual date, no need to go with heavy makeup; use a BB cream which matches your skin tone instead of a foundation. Apply it in dots all over your face and blend with a makeup puff. Then dust the compact powder to make your makeup stay longer without the sweat.
Step Three: Blush And Highlighter
Well, those rosy cheeks always steal the hearts… So, dust the blush on your cheeks and blend them with a fluffy brush all around your cheeks covering the area from the ear bones to neckline.
Step Four: Eye Makeup
Here comes the essential one… Dramatic eyes always pull the attention!!! So, go with a light shimmery eyeshadow which matches with your outfit. Then go with the liner… Go with a winged liner by extending it outside your upper waterline. Finally, make your eyes speak for you with the mascara effect. Don't forget to brush your eyebrows and fill in the black colour to make them look defined.
Step Five: Matte Lipstick And Makeup Setting Spray
Now, you need to make your lips stand out… Add the statement red colour or go with pink shades. First, add the lip liner and then fill in the lipstick. Remove the excess with the blotting paper. Last but not the least, spritz the makeup setting spray keeping it at an arm's length.
Wow… Just look in the mirror and you will be the most beautiful one with that radiant tone. Just make your beau staring at your face and do the magic with your winsome smile!!!
Be it a normal date or a virtual one, distance doesn't matter until your relationship stays strong!!!