TB cases see sharp rise in hyderabad city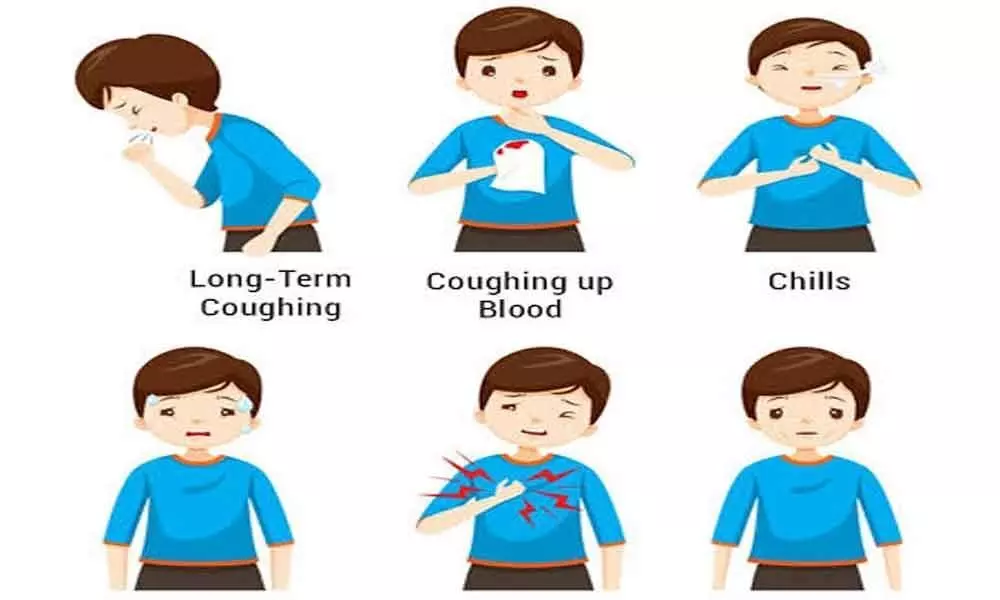 Highlights
Lack of awareness and unhygienic living conditions with lack of open ventilation making the matters worse
Hyderabad: Hyderabad has shown an alarming increase of TB cases this year. The highest number of TB cases in the city has been reported in King Koti, with 783 TB cases, and Lalapet, with 771 TB cases.

The total number of TB cases in 2018 was 10,673, with 3% death rate and 1% defaulter rate. The total number of TB cases in 2019 from January to October 15 was 9,621. Of which, 294 people died.
Speaking to The Hans India, Dr Mehboob Khan, superintendent of Government General and Chest Hospital, said, "One of the main reasons for the rise of the TB cases is due to the discontinuation of medication. Secondly, healthcare professionals do not always administer the drugs in correct combinations, and it leads to incomplete treatment."
According to the Central TB Division guidelines and World Health Organization (WHO), out of every 1 lakh individuals, at least 208 cases are TB positive. The TB cases are screened in different phases like Active Case Finding, where the patients with TB symptoms visit the clinics. The patients are further screened for TB.
Once the patients are enrolled, they are given a 'Nikshay' number, so that they can visit any clinic for their treatment. (Nikshay is a portal for TB patients) Once the patient is enrolled in 'Nikshay,' the doctor treating the patient can find out the details, including their medical history, and continue treatment.
Lack of awareness and congested living with lack of open ventilation is making the matters worse. Dr D Chala Devi, MD and civil surgeon at State TB Training & Demonstration Centre (STDC), Hyderabad, said, "The social stigma associated with TB is still prevalent, and many patients don't like to reveal their identity. This leads to the spread of infection in the society."