MyVoice is to lift up the voices and experiences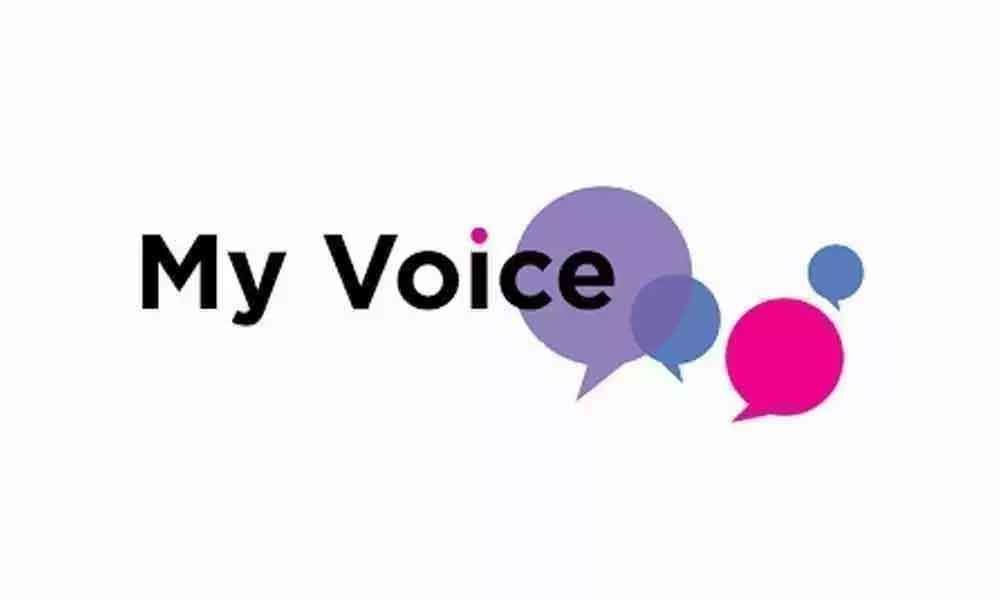 Highlights
MyVoice is to lift up the voices and experiences
Every citizen should strive to protect environment
This refers to the report 'Governors submit reports to President on water, other issues' (Nov 25). Having sensed collectively that in order to get thrust, the public welfare has relied on efforts for quality in the areas of higher education, agriculture and governance as well, as many as five Governors put forward their reports to President Ram Nath Kovind on issues interrelated to tribal welfare, water, agriculture, higher education and ease of living.
Besides, having kept in mind the vital aspect of nature, every citizen has to protect the natural environment including water resources like forests, lakes and rivers. In that case, as suggested by the President, Governors should make available access to different organs of the State and also encourage every individual to continuously go all-out for excellence in many areas for the progress of the country as it is constitutional duty.
Raju Kolluru, Kakinada
Hockey stadium a big boost to sports lovers
The inauguration of a new state-of-the-art world-class synthetic astro-turf hockey stadium in Telangana by Vinod Kumar Yadav, Chairman of the Railway Board, on Sunday is a big step in promoting the game, especially placing Hyderabad in particular and Telangana in general in a key position in the field of training hockey players of the country.
I am happy that keen sportsman and golfer himself, Railway Board Chairman Vinod Kumar has spared the time to personally participate in the inauguration of the stadium to kick off this sport in high gear.
S Vasudevan, Secunderabad
An all-party govt the best solution for Maha mayhem
Mumbai gave BEST buses. Now it is time to give best united government to Maharashtra. Simple! Since no party has majority to form the government, let them form a united government with participation from all parties with Cabinet berths proportionate to the number of seats or strength in the legislature.
This can nullify vicious games, horse trading. The BEST buses of Mumbai give profit-cum-excellent services-cum-customer comfort ideas. That government should focus on peace, prosperity, progress, joyful success solutions, strengths, choice without blame game, harm and horse trading.
P Madhav, Secunderabad
Prevent growing sexual atrocities on women
A 24-year-old college student was allegedly abducted and raped in a moving car by a 26­ year- ­old man with the act also being filmed by his friends in Uttar Pradesh's Muzaffarnagar district.
This is not something new, as incidents of rapes were reported several times in past. The government should pay attention towards it and take immediate steps for girls safety and security.
A lot of laws have been made to protect women, and now it is the time to enforce the laws. So that such incidents would not be repeated in the future.
Because such incidents will increase the sense of insecurity and anxiety among girls and their parents and relatives. Now curbing rape has become the need of the hour.
Mahmudul Hasan, Gorakhpur, UP
Introduce traffic lessons in school, college syllabi
Growing number of road accidents are ample proof that vehicles users are not aware of the traffic rules. In order to create proper awareness on traffic rule, road safety lessons should be introduced in school syllabus.
Why this is not yet included in school and college syllabi though Transport Minister V Prashant Reddy evinced interest in the same a couple of months ago?
Hyderabad city is witnessing several fatal accidents now and then due to rash and senseless driving and not following the norms in construction of flyovers and roads, as many newspapers reported.
The TS' traffic police, civic body and Education Department must take quick action about the above matter to save the life of citizens.
S M Arif Hussain, Musheerabad, Hyderabad
Political mockery in Maharashtra
As we witness the unfolding drama and dilemmas in the formation of State government in Maharashtra, we must ponder on Ambedkar's prescient words, and how strong is our fidelity to constitutional principles.
It is pointless to talk of morality, constitutional values, gubernatorial excesses, etc., when none of the players involved in the month-long drama showed any concern for the very-same principles and proprieties.
It was a naked power game in which the BJP came up with trumps. Dilly-dallying, deliberate dalliance or deft design - put it in any way -proves the old adage that politics is an art of improbabilities and impossibilities.
Saturday marks the end of only the first act in the Maharashtra saga. In the coming days all eyes will be on the Pawars, whether the uncle was really clueless about what the nephew did or it was all-scripted.
J Akshobhya, Dattagally, Mysuru
Subscribed Failed...
Subscribed Successfully...