US political war may have far-reaching implications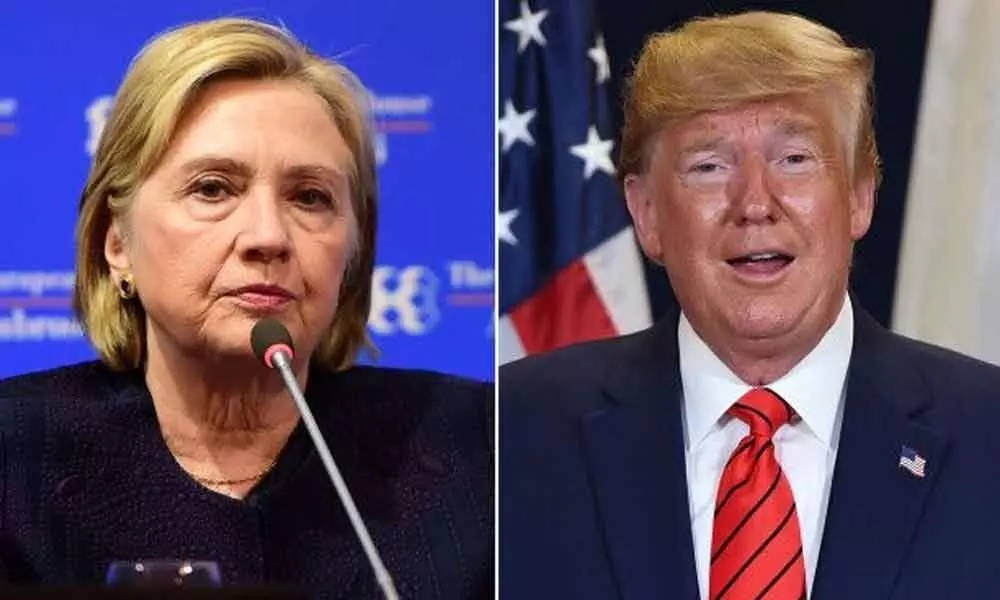 Highlights
A 'credible' complaint by a whistleblower has prompted the initiation of impeachment inquiry against US President Donald Trump who not only pressed his Ukrainian counterpart Volodymyr Zelensky to undermine Democratic presidential front runner Joe Biden by investigating his son's business dealings
A 'credible' complaint by a whistleblower has prompted the initiation of impeachment inquiry against US President Donald Trump who not only pressed his Ukrainian counterpart Volodymyr Zelensky to undermine Democratic presidential front runner Joe Biden by investigating his son's business dealings, but also held back aid to Ukraine, an US ally for greater leverage, knowing well that Ukraine's dependence on US aid would cause Zelensky 'to play ball' with him.
Donald Trump is now under the scanner, if not in the dock for soliciting the 'interference' of a foreign leader to boost his chances of re-election. In the American legal parlance, Trump 'betrayed his oath of office' and 'abused his position as President' for his 'personal gain'.
To add to Trump's woes, the White House is now accused of trying 'to hide the transcript' of the phone-call made by him, which cannot be done invoking 'executive privilege'.
The inability to deny that it redacted and 'locked down' the Ukraine call data in a 'classified' server has made the charge of a 'cover-up' stick.
Trump camp has described the whistleblower as a 'political hack' who is 'disloyal' and 'not on our country's side' and trashed his complaint as 'biased heresy' despite its corroboration by the transcript. Trump's 'whistle-blower's source close to a spy' remark has provoked warnings against witness tampering and intimidation.
Trump has not been wronged for him 'to play the victim card' and his cry of 'witch-hunt' to be credible or for the impeachment push which has become indispensable in view of unarguable proof to backfire and hand him a win in the 2020 presidential election as hoped for by his cronies.
Cross-party leaders and law-makers have described Trump's conduct, or, more precisely, misconduct 'not okay' and 'troubling in the extreme'. The American voters are unlikely to take kindly to the enlistment of a foreign leader for 'personal political benefit' and the attempt to bury evidence of wrong-doing.
It is a tribute to the world's oldest democracy's democracy that it has in place 'checks and balances' that work and hold the holders of high offices to account.
G David Milton, Maruthancode, Tamil Nadu