Hyderabad: Chinese woman among 3 held for loan app fraud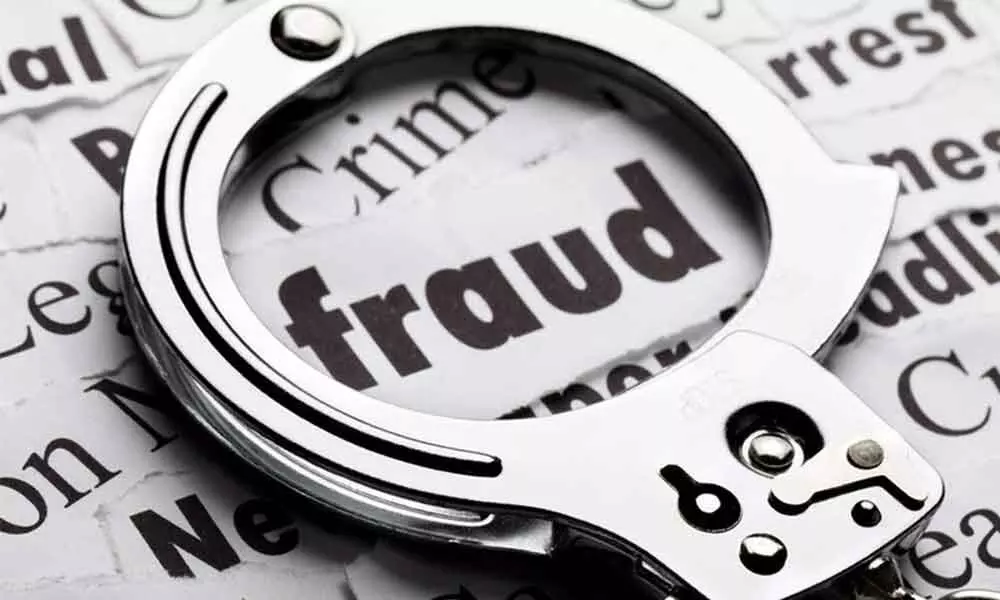 Highlights
The sleuths of Central Crime Station (CCS), Rachakonda, brought three persons including Chinese woman, on prisoner transit warrant from Pune on Sunday in connection with an instant loan fraud case
Hyderabad: The sleuths of Central Crime Station (CCS), Rachakonda, brought three persons including Chinese woman, on prisoner transit warrant from Pune on Sunday in connection with an instant loan fraud case. The police seized 101 laptops, 106 mobile phones, one TP Link Router, DVR of CC Cameras, certificate of incorporation, incomplete service agreements with clients, lease agreement of the company building and list of employees' details of the company.
The accused persons were identified as Parshuram Lahu Takve (31) of Kamshet in Pune, Liang TianTian (35), Chinese national and Sk Aaqib (20) of Keshav Nagar in Pune. According to police, Lahu Takve and TianTian set up a call center "Jiya Liang Infotech Pvt Ltd" at business avenue in Koregaon park, Pune in June 2020. The duo hired Sk Aaqib as HR manager to recruit tele callers.
Mahesh Bhagwat, the Rachakonda Police Commissioner, noted, "In the year 2013 the accused Parshuram Lahu Takve met Liang Tian Tian, a Chinese national, and married her. She came to India on a dependent visa in the year 2016 and they have one girl child. Earlier the accused started Hypertel Pvt Ltd at Koregaon to provide BPO services with limited employees and closed the company in March 2020 due to Covid-19 Lockdown.
Recently again in June 2020 they started Jiya Liang Infotech. The company was registered on July 15 with Registrar of Companies (ROC) and executed business agreement with "Bienance Infrastructure Technology," West Mumbai, "Ajaya Solutions Pvt Ltd," Thane, and "Taelde Technology Pvt Ltd", Mysore, for providing tele caller services for the recovery of the loan payment dues. The accused failed to produce any valid agreement copies executed between the partner companies.
Apart from it, the company is also maintaining a current account in the name of Jiya Liang Infotech Pvt Ltd with HDFC Bank with a balance amount of Rs 1.42 crore."
"The company also did not produce any valid licences by their clients from RBI to run the non-banking finance company business. They hired around 650 employees to work as tele-callers and kept calling the customers for repayments of loans.
The list of instant loan apps being run by this company are: Krazy bean, Krazy rupee, Cashplus, Rupee Pro, Gold bowl, First Cash, Real rupee/Rupee Bear, Rupee most, First cash, Credit rupee, Cool Cash, Money now, Pocket rupee, Rupee day, Cash goo and Cash Star," added the officer.