Andhra Pradesh: Devotees rush increases to Tirumala, to take 24 hours for Sarvadarshans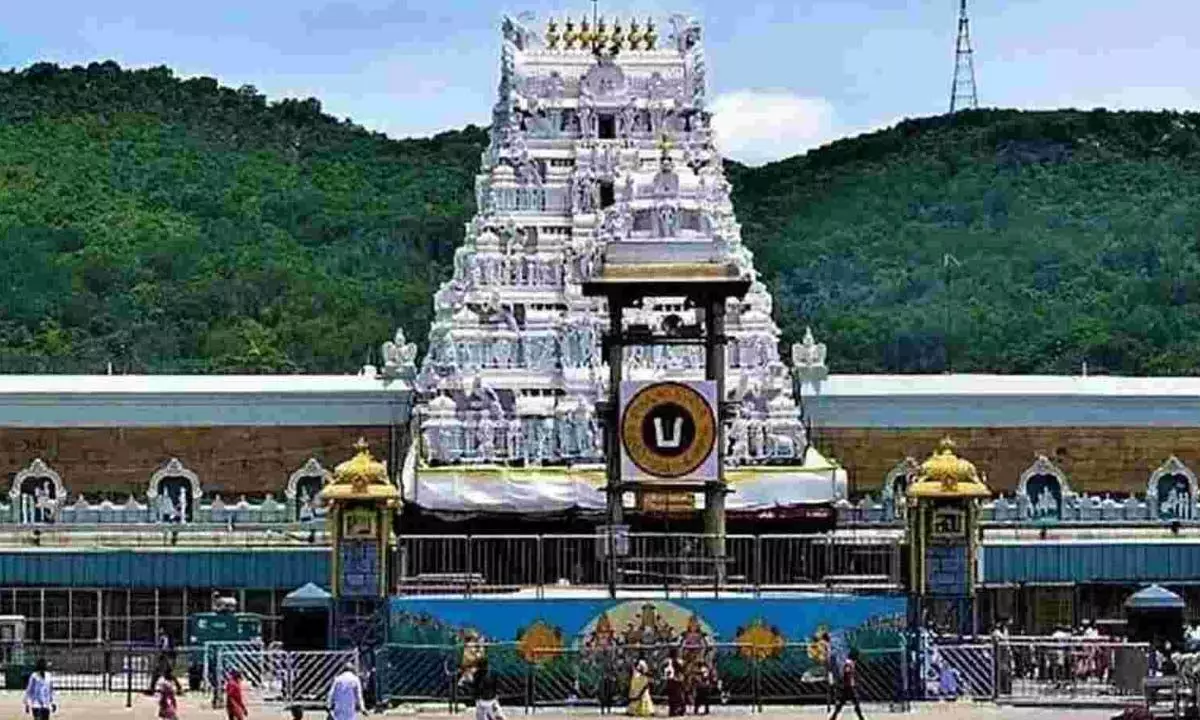 Highlights
The rush of devotees continues in Tirumala with all the compartments are full and it would take 24 hours to complete Sarvadarshans
The rush of devotees continues in Tirumala with all the compartments are full and it would take 24 hours to complete Sarvadarshans.

Meanwhile, Jyeshthabhishekam will be held at Tirumala temple from today to June 4, which is performed to protect the idols from rust.

The idol will be repaired as part of the event once a year and later will be decorated with diamond ornaments on the first day followed by pearl ornaments on second day and with Gold on the third day.
Arjitha Seva services will be cancelled on Sunday amid Jyeshthabhishekam.