Tirupati: Fatty liver may become fatal if not treated properly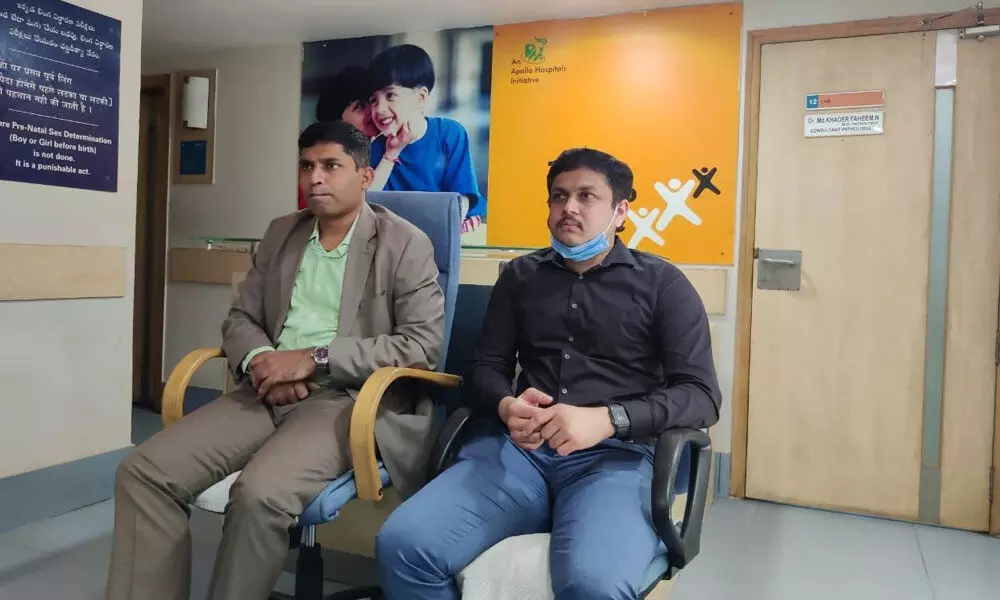 Highlights
Dr Naganathan Selva Kumar, clinical head, liver transplant unit at Apollo hospitals, Chennai, has said that liver diseases are to be dealt with cautiously
Tirupati: Dr Naganathan Selva Kumar, clinical head, liver transplant unit at Apollo hospitals, Chennai, has said that liver diseases are to be dealt with cautiously. Addressing media here on Saturday, he said the aim of Apollo hospitals is to bring in affordable liver care to the people with a good success rate.
Saying that liver transplantation may cost around Rs 20-25 lakh which many health schemes support, he said but the real problem was finding a donor. Family members can donate up to 70 percent of their liver which can grow back within 3-4 weeks, he pointed out.
He said that fatty liver has become a common problem in many people which may be caused by alcohol consumption and hepatitis B and C viruses among other things. Nowadays NASH (non-alcoholic steatohepatitis) is on the rise. If not treated carefully fatty liver may become fatal which people should not ignore, he added.
He said that Apollo hospitals launched outreach clinics for liver disorders which enables patients to connect with specialists in Chennai. An information centre is located at Apollo clinic in Tirupati also which will also have outpatient service once in every month.