23-years old brutally hacked to death in Kurnool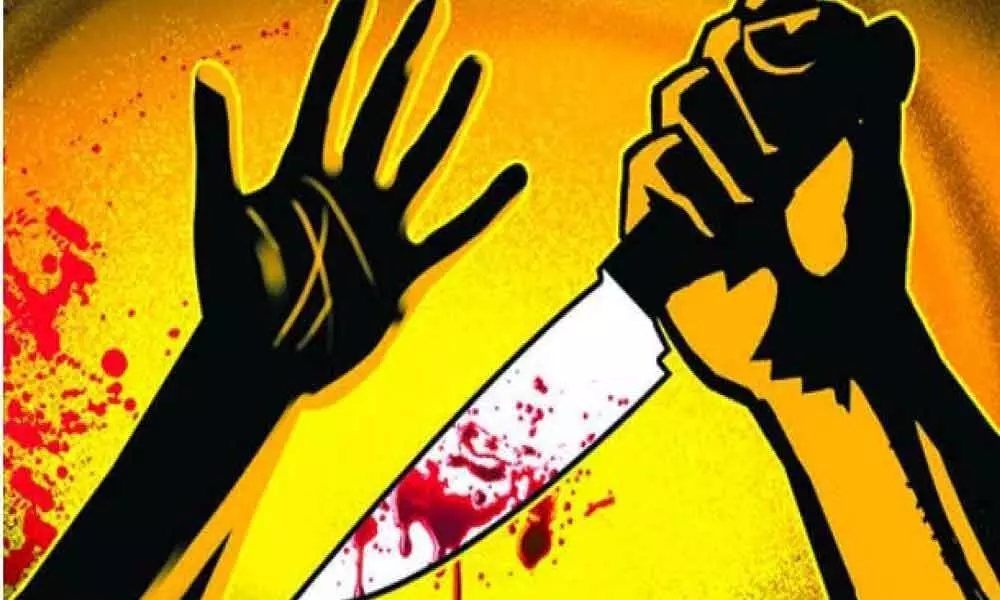 Highlights
A 23-years old was brutally hacked to death by some unknown persons.
Kurnool:A 23-years old was brutally hacked to death by some unknown persons. The incident took place at Kotakandakur village under Allagadda police station limits on Saturday late night and the deceased has been identified as Moghul Gaffar Baig.
According to information, the deceased was a Mason. Everyday he used to attend works at Allagadda. As usual he attended the works at Allagadda and after completion he was returning Kota Kandukur village on his motor bike. When he reached Narasimha Swamy temple on the outskirts of Kota Kanukuru some unknown person attacked Gaffar with knives. After the attack the miscreants fled the scene.
Some locals who happened to pass the way have detected a youth in spool of blood. On identifying the youth to Moghul Gaffar Baig, they immediately informed the police besides bringing to the notice of deceased falimy members.
The Allagadda police station, Circle Inspector, Sudershan Prasad accompanied with Sub Inspector, Vara Prasad rushed to the spot and inspected the scene of offence. The cops said a case was filed based upon the complaint lodged by the deceased father, Zubaig and taken up investigation.
The family members claim that Moghul Gaffar Baig was murdered by some known persons. Multiple knife stabs were detected on the deceased body. It is learnt that a week days ago the family members of the deceased have fixed alliance with a girl of Allagadda.