2 Indian Americans among probables in Biden Cabinet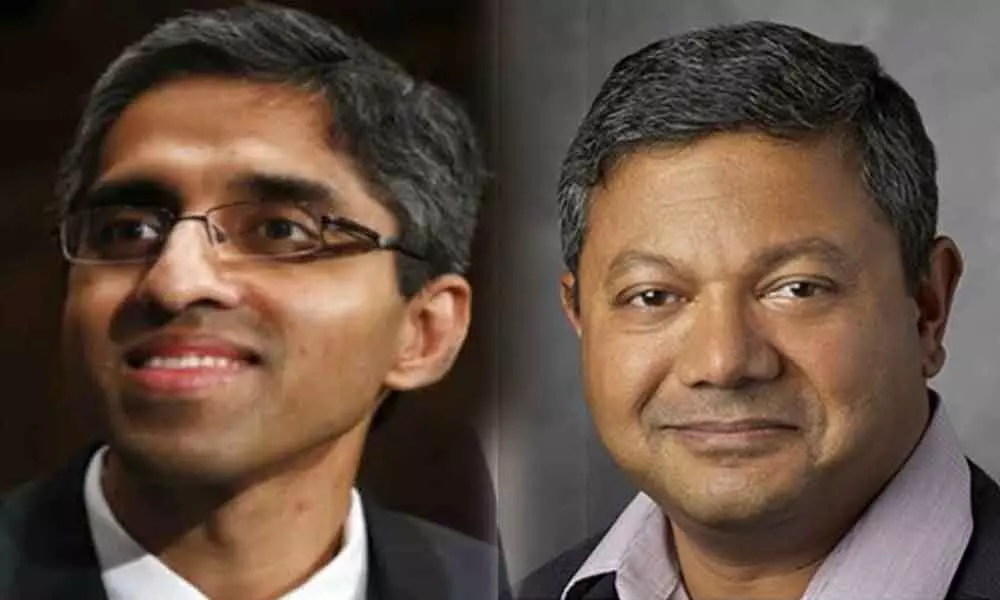 Highlights
Vivek Murthy, Arun Majumdar likely choices
Washington: Two eminent India-Americans, including former US Surgeon General Vivek Murthy, are among the potential Cabinet picks in the next Biden-Harris Administration, according to media reports.
Murthy, who currently is the top Indian-American advisor to President-elect Joe Biden on Covid-19, is a potential pick for the post of Secretary of Health and Human Services, while Stanford University Professor Arun Majumdar may get the post of Secretary of Energy, The Washington Post and Politico said in their reports on Tuesday that mentions a list of potential picks for various Cabinet-level positions in the Biden administration.
Murthy, 43, is currently one of the co-chairs of the Covid-19 advisory board of the transition. He has been a close associate of Biden on coronavirus issues.
Similarly, Majumdar, a professor of mechanical engineering at Stanford who served as the first director of the Advanced Research Projects Agency-Energy, has been a top advisor to Biden on energy related issues, the reports said.