First batch of 630 pilgrims from Jammu and Kashmir leaves for Haj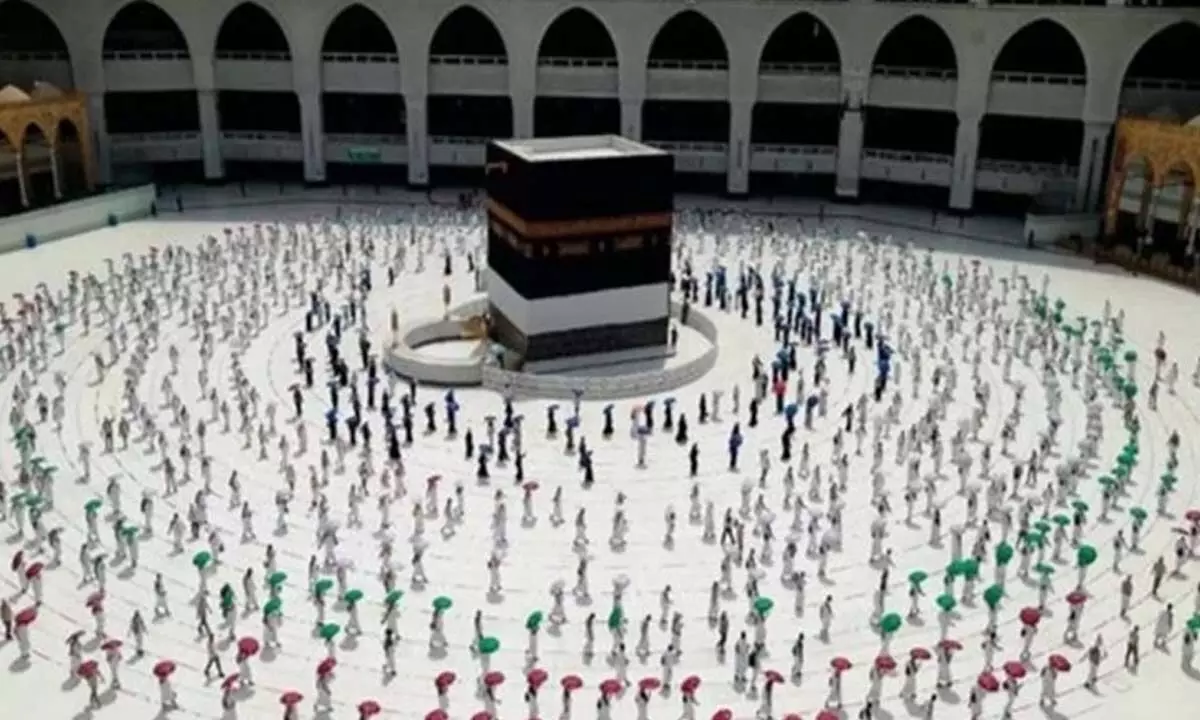 Highlights
The first batch of 630 pilgrims from Jammu and Kashmir left for Saudi Arabia on Wednesday for the annual Haj pilgrimage, officials said
The first batch of 630 pilgrims from Jammu and Kashmir left for Saudi Arabia on Wednesday for the annual Haj pilgrimage, officials said. The pilgrims left in two flights carrying 315 passengers each, they said. There were 339 male pilgrims and 291 female pilgrims in total, they added.
Chairperson Jammu and Kashmir Haj Committee Safina Baig said all the arrangements were in place for the pilgrims. ''We have tried to make the arrangements better this year,'' she added. Baig said another batch of 115 women, who are going on the pilgrimmage without 'mahram' will leave for Haj on June 10. ''This is God's blessings that we are going for the pilgrimage. We will pray for Jammu and Kashmir,'' Abdul Khaliq, a pilgrim from Rainawari area of the city here, told the video team of PTI.
Firdous Bhat, a pilgrim from Chadoora area of central Kashmir's Budgam district, said: ''I have never felt so much happiness as it is the ultimate goal of a Muslim to go on this pilgrimage. We will pray for peace and prosperity in Kashmir. We will also pray for the youth who indulge in drug addiction that the Almighty show them the right path,'' Bhat said.