MCD gets Rs 850 cr to clear landfills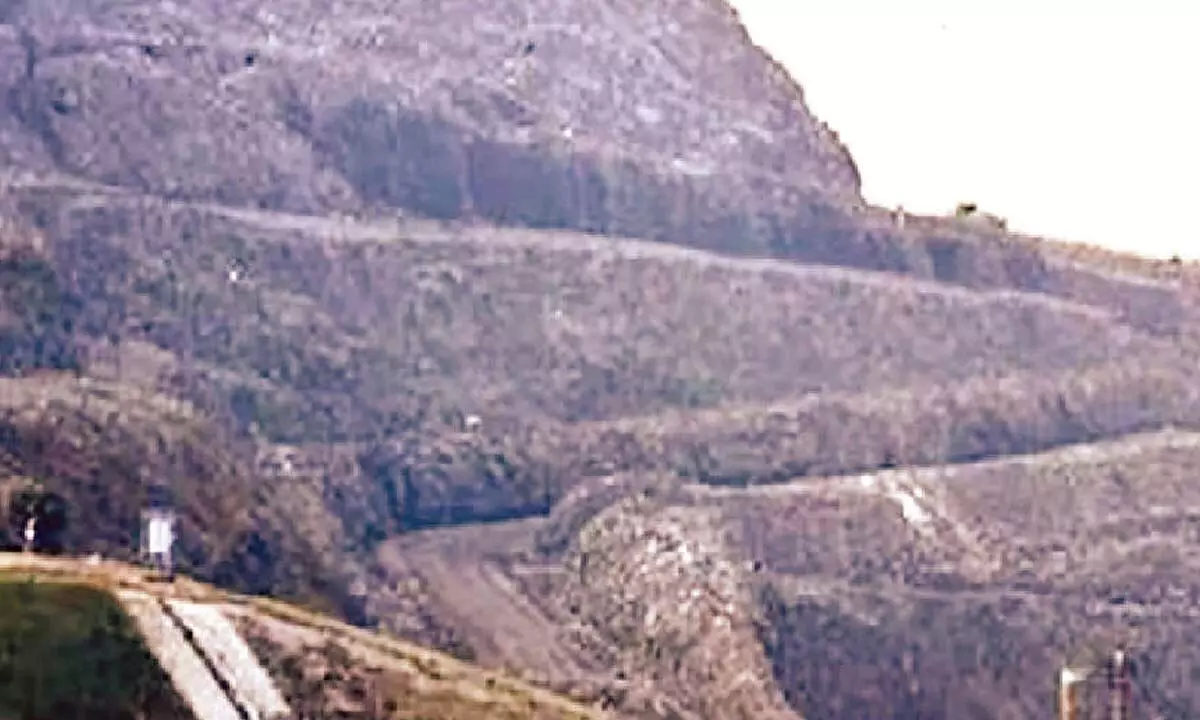 Highlights
The three garbage mountains of Delhi have been a dark spot on Delhi's image for several decades now
New Delhi: With the AAP coming to power in the MCD, the Kejriwal government has nearly doubled the fund allocation for local bodies in the Delhi Budget 2023-24 while setting a target to flatten the city's three garbage mountains by 2024.

Presenting the budget, Finance Minister Kailash Gahlot announced that local bodies will be given Rs 8,241 crore in the financial year 2023-24, up from Rs 4,374 crore allocated during 2022-23. He also said a loan of Rs 850 crore was earmarked for the Municipal Corporation of Delhi (MCD) for the removal of mountains of garbage.
This is the first budget of the AAP government after the party took over the MCD last year as it registered its maiden victory in the civic body elections. "The three garbage mountains of Delhi have been a dark spot on Delhi's image for several decades now. Though the task of clearing these garbage mountains falls in the domain of the MCD, for the sake of the people of Delhi, we will work hand in hand with the MCD and provide them whatever support necessary to ensure that we see the end of the garbage mountains at the earliest," Gahlot said. This was also the first time that Gahlot presented the budget after taking charge of the finance department following the resignation of deputy chief minister Manish Sisodia who was arrested by the CBI in connection with the Delhi excise policy scam case. Work is underway at the three landfill sites -- Okhla, Ghazipur and Bhalswa -- to remove the waste.
The three sites reached their saturation point several years ago. Clearing the sites was also one of the 10 guarantees that Chief Minister Arvind Kejriwal announced ahead of the municipal election. "Our government will provide a total financial assistance of Rs 8,241 crore to the local bodies in the Budget Estimates for 2023-24. Of this, Rs 2,659 crore will be in the form of linked funds for the implementation of schemes/programmes/projects by the local body," Gahlot said. "Rs 2,492 crore will be in the form of Basic Tax Assignment (BTA) and Rs 2,240 crore will be provided to the local body as part of stamp and registration charges and one-time parking charges. The above amount includes Rs 850 crore to be given as a loan to local bodies," Gahlot explained. This is part of the Kejriwal government's comprehensive plan for transforming Delhi into a "clean, beautiful and modern city", he said. The minister informed that the responsibility for repair, maintenance and upkeep of roads is divided between multiple agencies, with the majority (around 12,703 km) lying with the MCD, followed by PWD (around 1,400 km) and NDMC (around 1,290 km).