UP BJP setting up new booth committees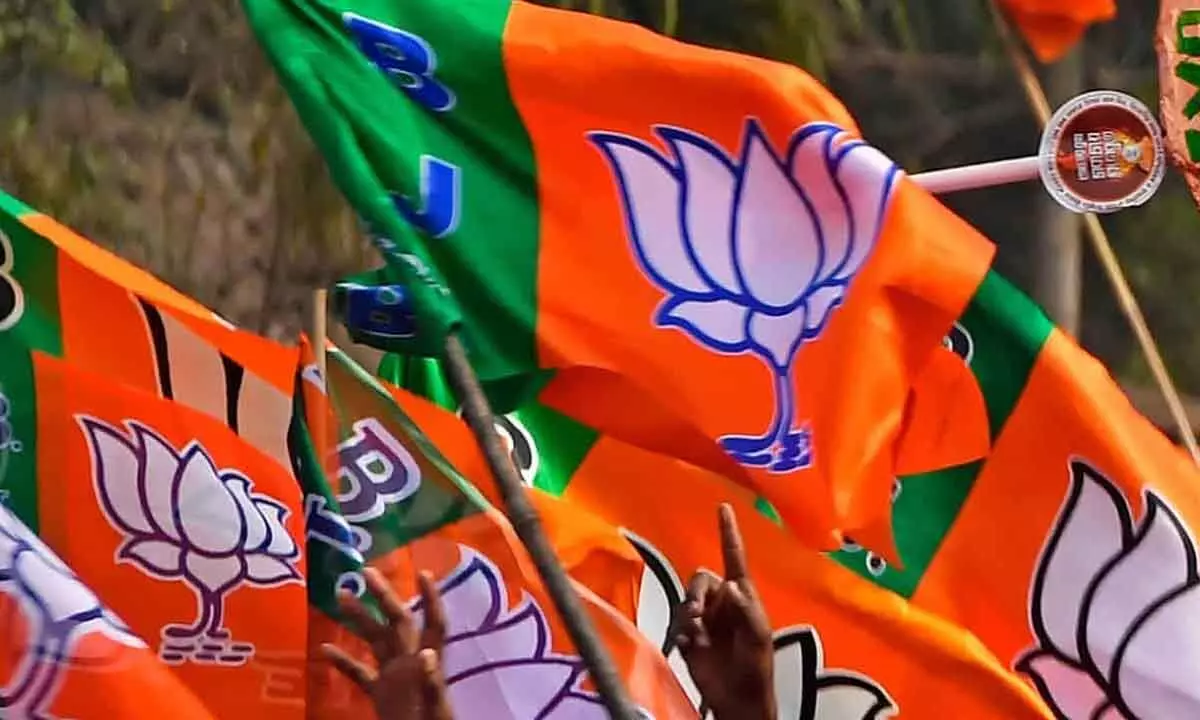 Highlights
With a focus on the 2024 Lok Sabha polls, the Uttar Pradesh BJP is setting up new booth committees and has asked all regional and district chiefs to provide details of the existing ones by February 10
Lucknow: With a focus on the 2024 Lok Sabha polls, the Uttar Pradesh BJP is setting up new booth committees and has asked all regional and district chiefs to provide details of the existing ones by February 10.
In a letter to all regional in-charges and presidents, and district in-charges and presidents on Saturday, BJP's general secretary (organisation), Uttar Pradesh, Dharampal Singh directed them to form booths on the basis of the recent voters' list.
In the run-up to the 2022 assembly elections, a booth was set up for a maximum of 1,200 voters, but according to the voters' list published on January 5, every booth will now have 1,500 voters, Singh said.
Due to this, the number of booths will come down. The number of regions in the state, however, will remain the same, Singh said.
He has also sent the delimitation format to the office-bearers. It has to be completed and sent to the election management committee of the state headquarters by February 10, according to the letter. The organisational structure of the BJP consists of 'Shakti Kendras', with each of them comprising five to six booths. In Uttar Pradesh, the BJP has more than 27,000 'Shakti Kendras', 1,918 regions and 98 organisational districts. The party has divided its manpower across the state into six regions -- Kashi, Gorakhpur, Awadh, Kanpur-Bundelkhand, Braj and West. In a meeting of the BJP's state working committee here last month, Uttar Pradesh unit president Bhupendra Singh Choudhary gave the office-bearers the target of winning all 80 seats in the state in the general elections.
In the 2019 Lok Sabha elections, the BJP and its ally Apna Dal (Sonelal) won 64 of the 80 seats. The Congress won one seat, the Samajwadi Party five and the Bahujan Samaj Party (BSP) 10. The SP and the BSP had contested the elections together.