Yogi honours sportspersons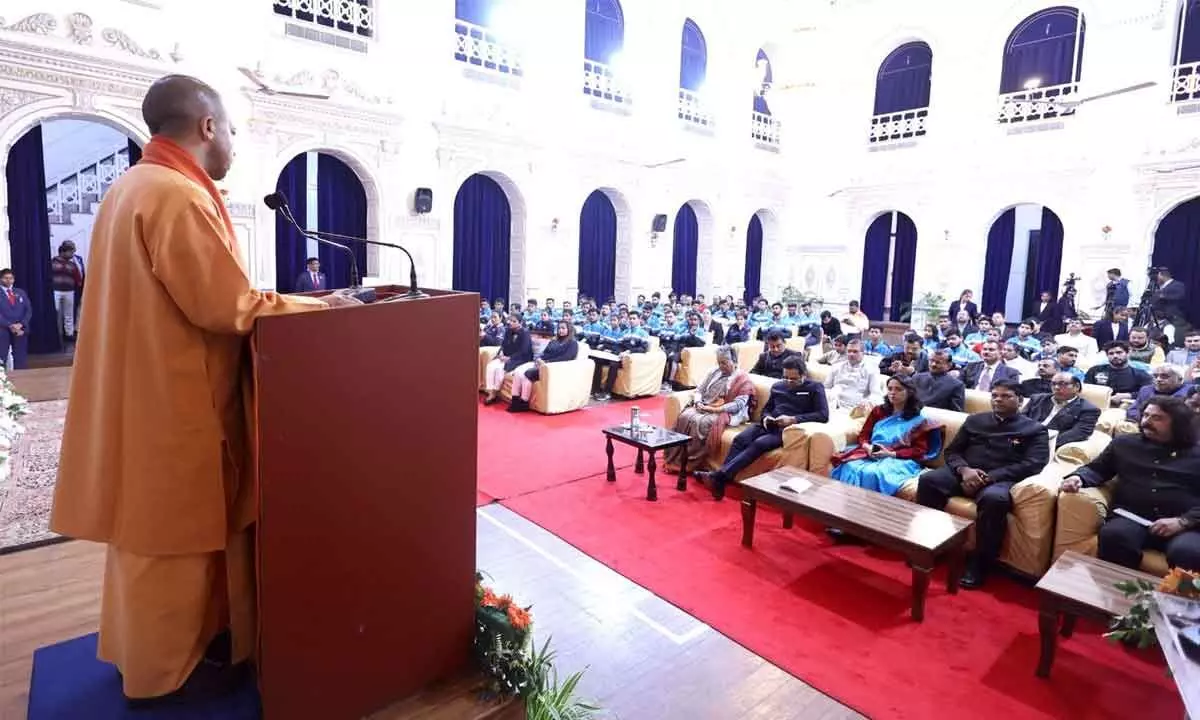 Highlights
Yogi Adityanath on Thursday said that taking inspiration from PM Modi's resolve of encouraging athletes and promoting sports in the country, Uttar Pradesh has made significant efforts to foster sports culture
Chief Minister Yogi Adityanath on Thursday said that taking inspiration from PM Modi's resolve of encouraging athletes and promoting sports in the country, Uttar Pradesh has made significant efforts to foster sports culture. "UP was the only state, which honoured all the athletes that bagged medals and made the country proud," he said.

Addressing the felicitation ceremony of sports talents at Raj Bhavan in Lucknow on the occasion of 74th Republic Day in presence of the Governor Anandi Ben Patel, Yogi Adityanath said, "State drew inspiration from the PM's encouragement and support to the sports fraternity and adopted a similar approach. Our government is leaving no stone unturned to provide all necessary assets to the sportspersons to promote sports activities for them to shine nationally and internationally."
The CM said that the process of reserving land for sports grounds through conversion in every village, construction of open gyms, mini stadiums at the block level, and stadiums at the district level is going on at war footing.
He added: "The government is working dedicatedly to provide government jobs to the talented sportspersons of the state. Two players (Lalit Upadhyay and Vijay Yadav) were given appointment letters as gazetted officers. Soon, many other players will also be benefitted."
Yogi also said that the construction of the State's first sports university in the name of Major Dhyanchand is underway in Meerut.
The CM said that his government is giving encouragement to players through the provision of Rs 6 crore for winning gold in a single game in the Olympics, Rs 4 crores for silver and Rs 2 crore for winning bronze. In team games, Rs 3 crore for achieving a gold medal, Rs 2 crore for the silver medal and Rs 1 crore are being given to the players who win bronze.