Women organisations to step up campaign against liquor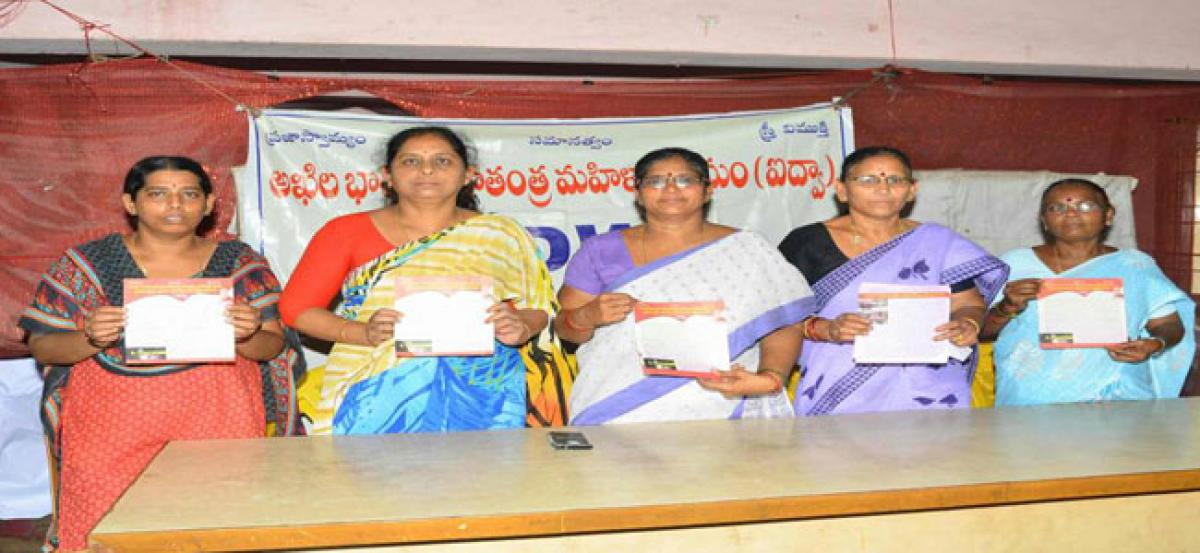 Highlights
Women organisations under the leadership of  AIDWA will intensify the campaign against the liquor trade in the state. Beginning with awareness programmes, AIDWA in the long run demand for total ban of liquor in the state. Addressing a press conference here on Monday, state president of  AIDWA K Prabhavathi said the state government should regulate the sale of liquor in order to save precious live
Visakhapatnam: Women organisations under the leadership of AIDWA will intensify the campaign against the liquor trade in the state. Beginning with awareness programmes, AIDWA in the long run demand for total ban of liquor in the state.
Addressing a press conference here on Monday, state president of AIDWA K Prabhavathi said the state government should regulate the sale of liquor in order to save precious lives and prevent families from economic disasters.
She said the state government is now earning a revenue of Rs 13,000 crore and in order to increase it to Rs 15,000 crore, is resorting to all illegal methods to push up the sales.``Even Supreme Court orders are being ignored. The government wants to locate the shops within 100 meters from national highway though the apex court wanted beyond 500 meters. If they have to shift, they are locating in residential areas,'' Prabhavathi said.
She sad if local residents were objecting to the location, the ship owners with help of the police were hounding the protestors. As per GO No 216 and 217, if more than 50 percent women object to the location, it has to be shifted and de-addiction centers should be set up.Prahavathi said to step up campaign jatas would be organized in north Andhra and Rayalaseem from June 8 to June 18.