IV Reddy – a man in hurry to transform Giddaluru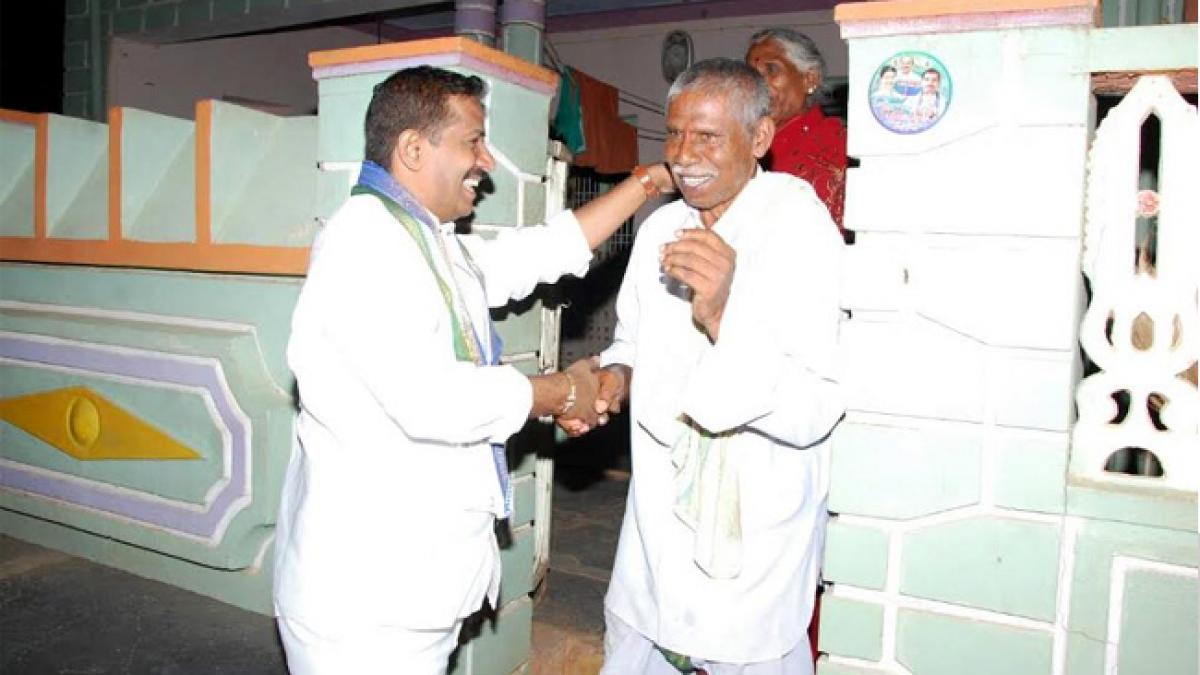 Highlights
What would a young man who reaches the shores of the US at the age of 22 with dollar dreams do in the US? What would someone who has his own startup soon after reaching the
What would a young man who reaches the shores of the US at the age of 22 with dollar dreams do in the US? What would someone who has his own startup soon after reaching the US do when he realised his dreams? What would anyone with a dream run in the El Dorado of opportunities and upward mobility do?
He would convert sweat into dollar bills. He would rake in moolah big time. He would build an enviably huge economic empire in the faraway lands.
But, if he is IV Reddy, he would leave all these and the cool confines of the swank US offices to sweat it out in the rustic interiors of Giddaluru in Prakasam district. He would traverse the length and breadth of the area and reach out to the people in a way that he alone could.
Yes! That is IV Reddy for you! IV Reddy left everything to come back to Giddaluru and work among the people. Ever since he was asked by his party chief YS Jagan Mohan Reddy to focus on Giddaluru, he got down to the work in the right earnest. He has been meeting people, holding job melas and is making students and youth employable. All these are happening with unfailing regularity.
"Rural youth need employability skills. When they are equipped with these skills, sky is the limit for them. Rural youths have great abilities and they need to be prepared for the job competition," says IV Reddy.
He is aspiring to get drinking and irrigation water for the people and farmers of the constituency. He has chalked up a grand plan to turn it into a reality.
Currently, IV Reddy is on an outreach mission in his constituency – meeting and interacting with the people and understanding their problems. This unique people's connect has been creating quite a buzz in the Giddaluru constituency.
"I feel, a people's connect is very important to understand the needs of the people. Hence, I have embarked on a rural reach-out mission," IV Reddy adds.