South Central Railway to run special trains between Hyderabad-Kakinada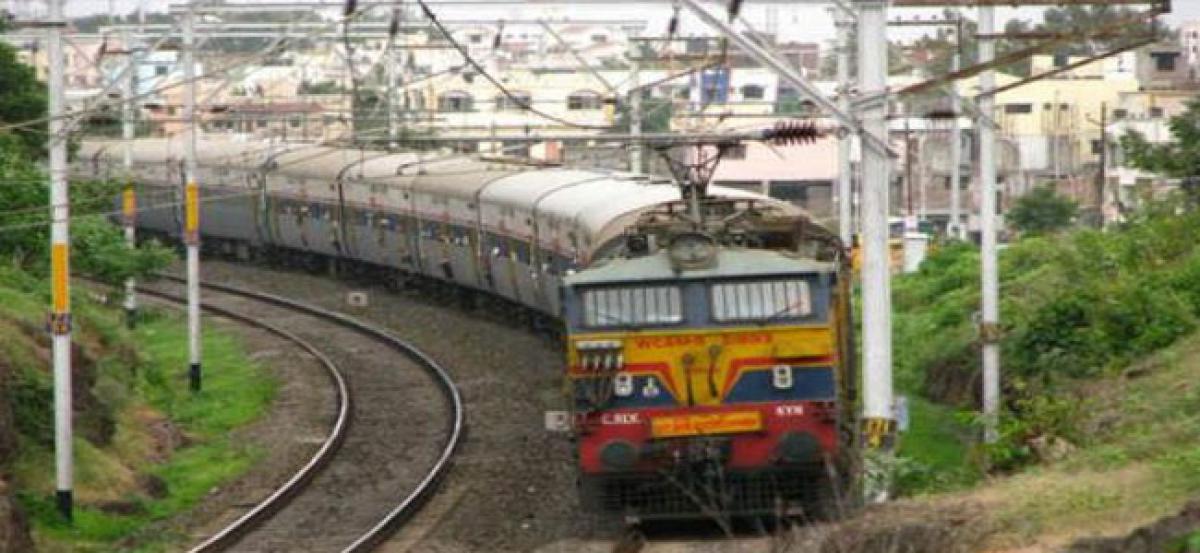 Highlights
The South Central Railway (SCR) will run special trains between Hyderabad and Kakinada Town via Guntur to clear extra rush during summer season. As per schedule, train No. 07005 Hyderabad–Kakinada Town special train will depart Hyderabad at 6:50 pm on June 1 (Thursday) and arrive/depart Secunderabad at 7:15/7:20 pm, Guntur at 12:30 a.m./12:35 am on Friday, Vijayawada at 1:30/1:45 a.m. and arrive a
Vijayawada: The South Central Railway (SCR) will run special trains between Hyderabad and Kakinada Town via Guntur to clear extra rush during summer season. As per schedule, train No. 07005 Hyderabad–Kakinada Town special train will depart Hyderabad at 6:50 pm on June 1 (Thursday) and arrive/depart Secunderabad at 7:15/7:20 pm, Guntur at 12:30 a.m./12:35 am on Friday, Vijayawada at 1:30/1:45 a.m. and arrive at Kakinada Town at 5:15 am.
In the return direction, train No. 07006 Kakinada Town-Hyderabad special train will depart Kakinada Town at 8:10 pm on June 4 (Sunday) and arrive/depart Vijayawada at 9:50/10:05 pm, Guntur at 11:00/11:05 p.m., Secunderabad at 4:20/4:30 a.m. on the next day and arrive at Hyderabad at 5:10 am.
En route, these special trains will also stop at Nalgonda, Miryalaguda, Piduguralla, Sattenapalli, Guntur, Vijayawada, Eluru, Tadepalligudem, Rajamahendravaram and Samalkot stations.This special train will consist of 15 coaches, including two AC II tier coaches, three AC III tier, eight sleeper class and two second class luggage cum brake van coaches.