20,000 hectares allotted for palm oil farming in East Godavari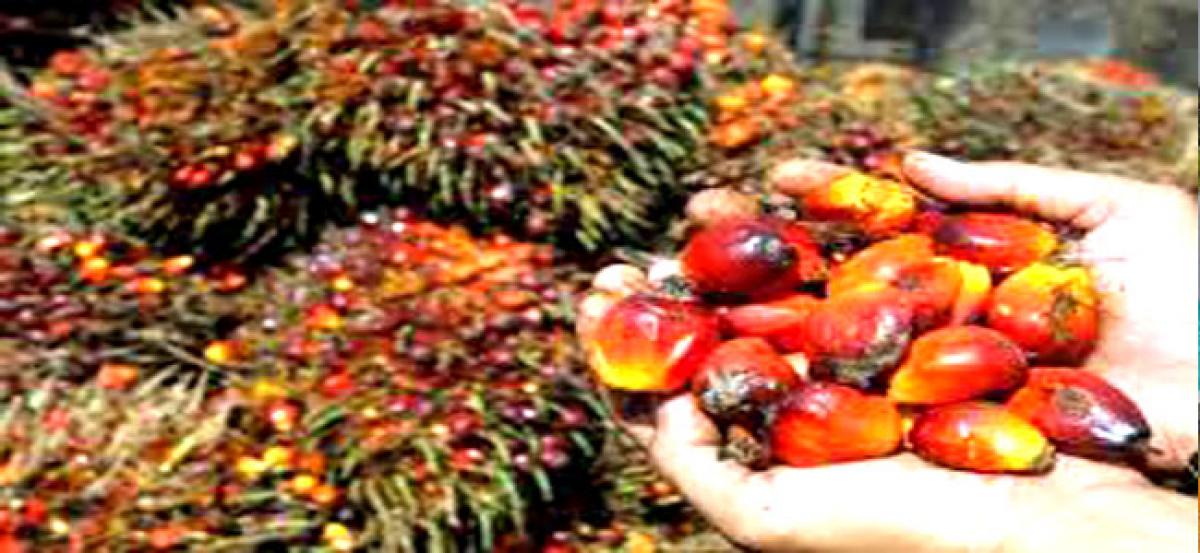 Highlights
With 95 per cent consumption among the common people, the palm oil had been termed as most sought after edible oil price-wise also. It may be mentioned that about 90 per cent of present requirement was being met in the form of imports from Malaysia and African countries. As far as Andhra Pradesh was concerned, Kakinada port, along with Krishnapatnam port, was catering to the needs of palm oil impo
Kakinada: With 95 per cent consumption among the common people, the palm oil had been termed as most sought after edible oil price-wise also. It may be mentioned that about 90 per cent of present requirement was being met in the form of imports from Malaysia and African countries. As far as Andhra Pradesh was concerned, Kakinada port, along with Krishnapatnam port, was catering to the needs of palm oil import.
In this backdrop, the state government had decided to give boost to local production thereby saving foreign exchange to some extent.As part of this special drive, a target of 20,000 hectares had been fixed for East Godavari in the upland mandals as the climatic conditions suit for the crop for the year 2017-18.
In a four years' time, from the plantation stage to crop yield, the horticulture department would provide subsidy to the tune of Rs 32,000 per hectare. Of this, a total of Rs 12,000 would be paid at the time of plantation and the remaining 20,000 will be paid in four installments of Rs 5,000 each per year. Once the yielding starts after four years, the same will be continued for a period of 30 years.
East Godavari horticulture department assistant director K Gopi Kumar said that with the incentives and provision of drip irrigation facility for the farmer in addition to the assured support price of Rs 7,200 per tonne, it would provide better income for longer years.