Venkateswara Vaibhavotsavam in city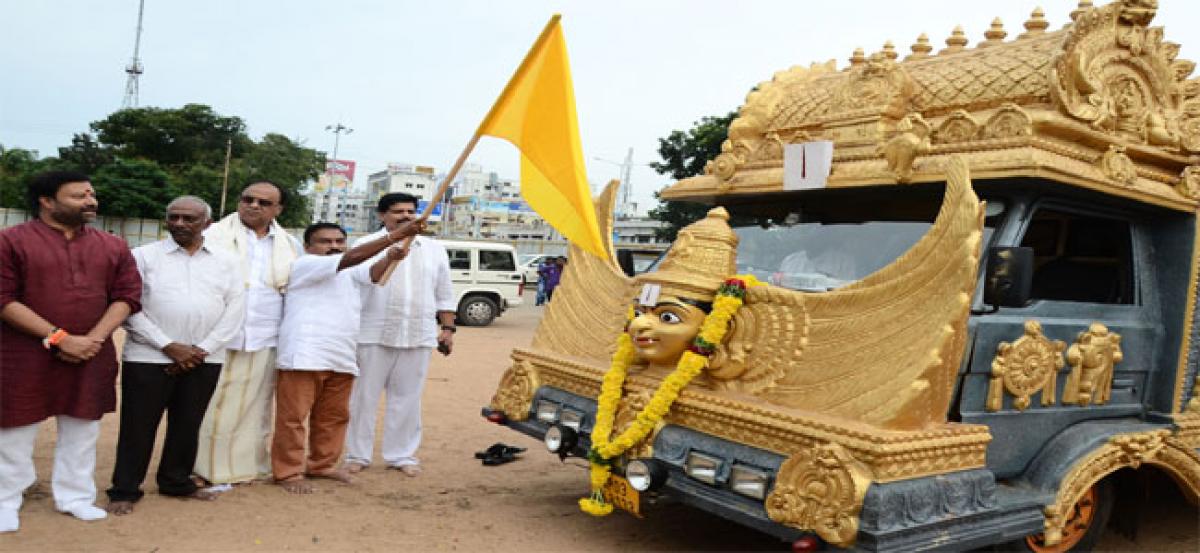 Highlights
A week long 'Venkateswara Vaibhavotsavam' will be held at PWD grounds from July 4 to 9 under the auspices of Hindu Dharma Prachara Parishad, said joint executive officer of Tirumala Tirupati Devasthanams Pola Bhaskar here on Friday. Speaking to the media
Vijayawada: A week long 'Venkateswara Vaibhavotsavam' will be held at PWD grounds from July 4 to 9 under the auspices of Hindu Dharma Prachara Parishad, said joint executive officer of Tirumala Tirupati Devasthanams Pola Bhaskar here on Friday.
Speaking to the media,
Pola Bhaskar said that going to Tirupati to have a darshan of Lord Venkateswara is a tedious journey for senior citizens and costly affair for some people. Therefore, TTD is organising Venkateswara Vaibhavotsavam here, he said.
He said that at Tirumala more than one lakh devotees would have darshan per day and here at Swaraj Maidan every day 10,000 devotees would have darshan, he said. A mega stage would be arranged and Lord Venkateswara statue would be installed which would be similar to Tirumala idol, he added.