Apollo doctors perform rare heart surgery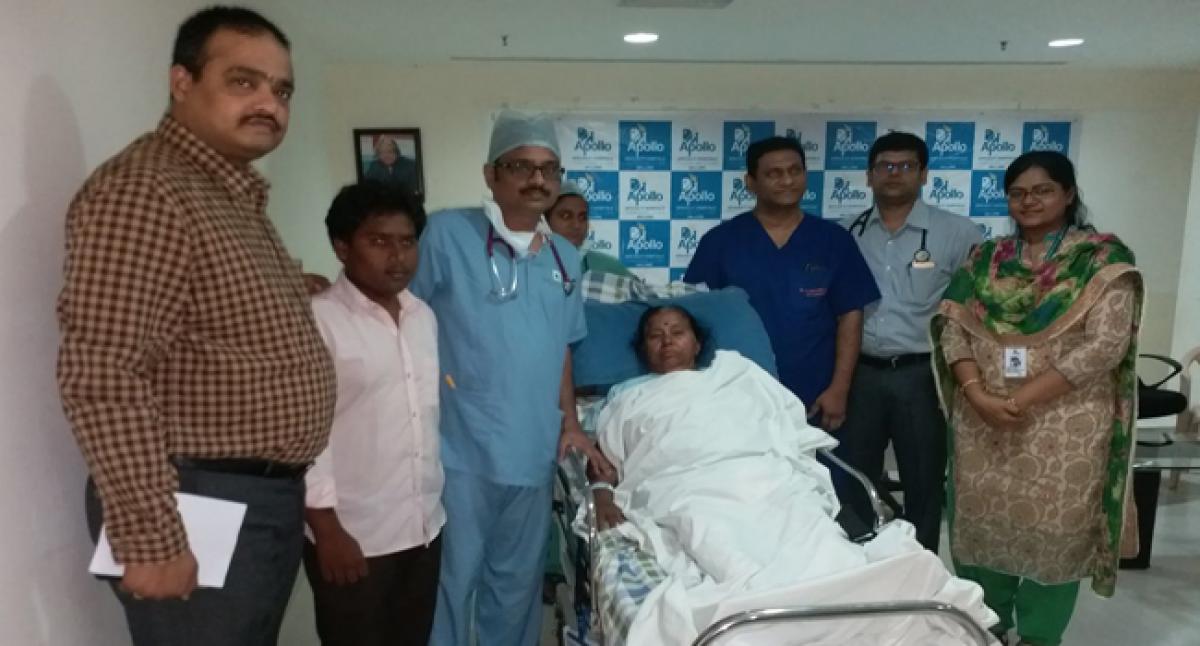 Highlights
The doctors at Apollo Hospital, here performed yet another rare surgery Explaining about the critical surgery, cardiac surgeon Dr Nagaraju and cardiologist Ch Bhakthavatsal Reddy said that the team of experts with the help of state of art equipment have made the surgery successful
Nellore: The doctors at Apollo Hospital, here performed yet another rare surgery. Explaining about the critical surgery, cardiac surgeon Dr Nagaraju and cardiologist Ch Bhakthavatsal Reddy said that the team of experts with the help of state of art equipment have made the surgery successful.
The patient, Parvathi (65) from PR Colony, Kovur has heart in her right side against the natural position. When she joined hospital for heart-related complaints, doctors found that she needed bypass surgery. It was a tough task for the doctors to operate a person who had heart at opposite side.
But, taking it as a challenge, the doctors successfully set up three grafts. The doctors said people should utilise the medicals services available her on par with metro cities. Dr Sharmila, unit head, Naveen, medical superintendent Swetha Reddy were also present.