INS Sahyadri shines at Hawaii RIMPAC-18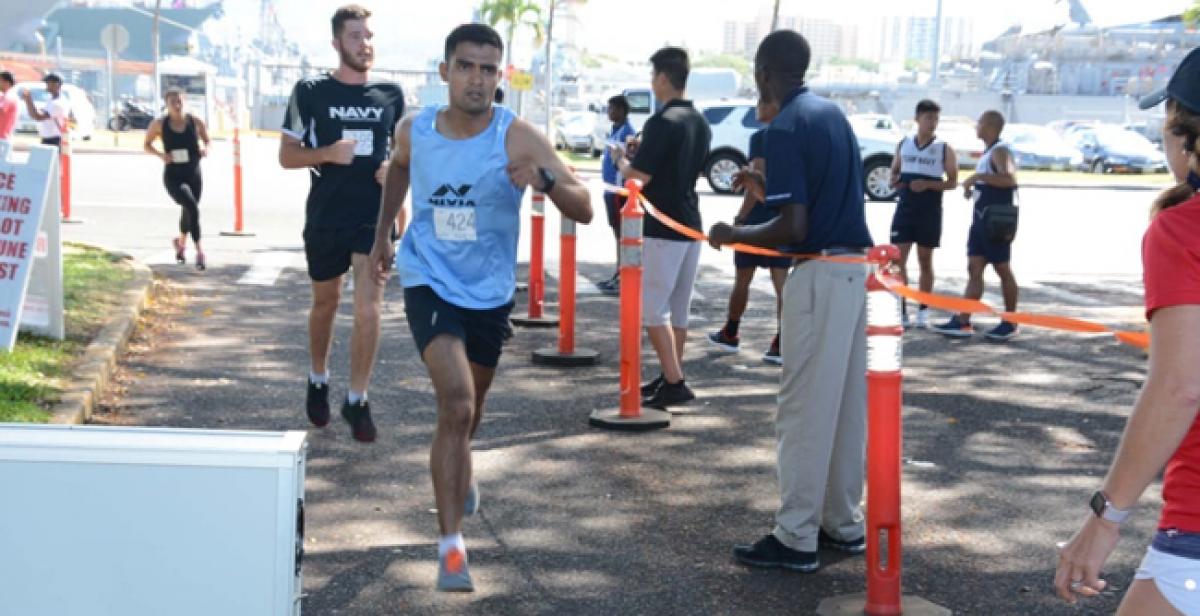 Highlights
The INS Sahyadri, which is presently anchored at Hawaii Rim of the Pacific Exercise RIMPAC18, continued to excel in sporting activities as a part of harbour phase of the exercise The theme for RIMPAC2018 is Capable, adaptive, partners Participating nations and forces will exercise a wide range of capabilities and demonstrate inherent flexibility of maritime forces
Visakhapatnam: The INS Sahyadri, which is presently anchored at Hawaii Rim of the Pacific Exercise (RIMPAC-18), continued to excel in sporting activities as a part of harbour phase of the exercise. The theme for RIMPAC-2018 is 'Capable, adaptive, partners'. Participating nations and forces will exercise a wide range of capabilities and demonstrate inherent flexibility of maritime forces.
These capabilities range from disaster relief and maritime security operations to sea control and complex war-fighting. The relevant, realistic training programme include amphibious operations, gunnery, missile, anti-submarine and air defence exercises, as well as counter-piracy operations, mine clearance operations, explosive ordnance disposal, and diving and salvage operations.
INS cross country team participated in 5K Run and five personnel finished within first 11 in the competition, thereby giving the ship maximum points possible from the event. Arun Commander-II, came fourth in the competition. The ship's golf team came first amongst 29 participating teams in the golf tournament.