Prakasam Barrage receives inflows from Muneru, Paleru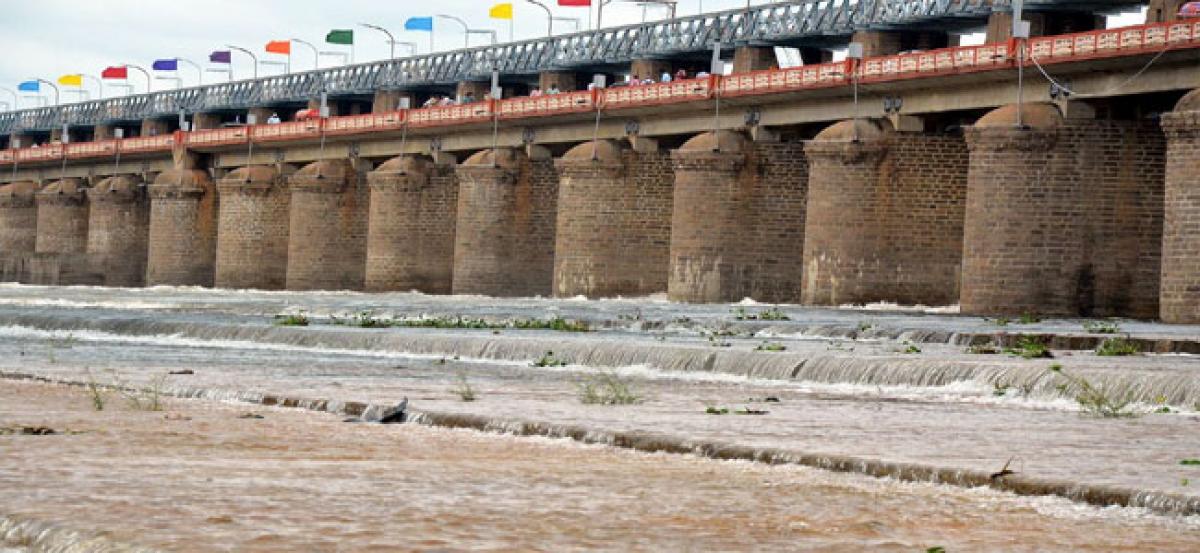 Highlights
The flood situation continued at Prakasam Barrage on the second day on SaturdayAccording to the officials, five crest gates were opened and nearly 15,000 cusecs of water was released into sea
Vijayawada: The flood situation continued at Prakasam Barrage on the second day on Saturday. According to the officials, five crest gates were opened and nearly 15,000 cusecs of water was released into sea.
Heavy rainfall was registered in Khammam district and some other parts of upstream areas in Prakasam barrage during the last two days. As many as 14,900 cusecs of water is being discharged from Muneru and Paleru rivulets into River Krishna. Nearly 10,900 cusecs of water was released from Prakasam Barrage to canals in Krishna Delta including Guntur channel, eastern delta and western delta. The flood is likely to continue for one more day, said Prakasam Barrage assistance engineer Kiran.
Speaking to The Hans India, he said that the water from Godavari river has been stopped for the time being. He said that the number of pumps in operation at Pattiseema Lift Irrigation Scheme (PLIS) has been reduced from 24 to 14. All the pumps would again be operated depending upon the requirement of water, he said. The farming community in Krishna delta is busy with transplantation operations and the weather conditions are supporting the paddy cultivation.