Chandrababu Naidu wants works finished by December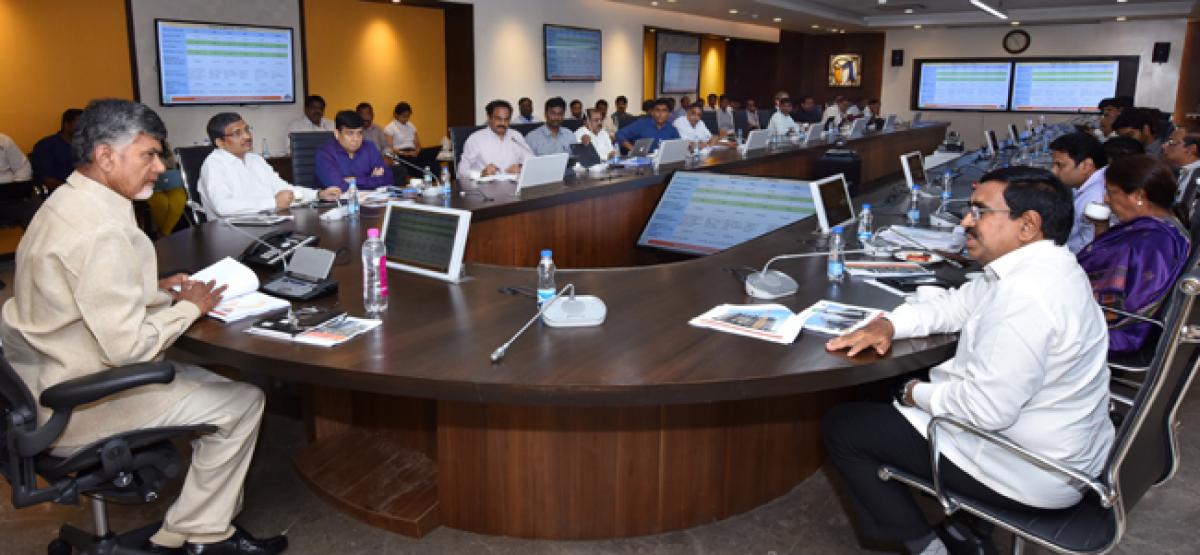 Highlights
Chief Minister N Chandrababu Naidu said rainy season should not be an excuse in the progress of housing in capital Amaravati capital He directed the contractors to carry out the construction works during night time if necessary in the current rainy season to prevent delay in completion of projects He made it clear that the housing projects should be completed as per schedule by December
Amaravati: Chief Minister N Chandrababu Naidu said rainy season should not be an excuse in the progress of housing in capital Amaravati capital. He directed the contractors to carry out the construction works during night time if necessary in the current rainy season to prevent delay in completion of projects. He made it clear that the housing projects should be completed as per schedule by December.
Addressing a review meeting of Amaravati Capital Region Development Authority (CRDA) at the Secretariat on Tuesday, Chandrababu Naidu asked the contractors to speed up the works and added that there should be visible development in housing activity. The Chief Minister asked the contractors to come out with action plan on completion of the projects.
Chandrababu Naidu said, "Once Amaravati witnesses visible development, it would attract investments and increase the confidence levels of both people and investors." He stressed the need for campaign on the ongoing development works in Amaravati and decided to convene a meeting with senior journalists and editors at the project site.
Earlier, Municipal Administration and Urban Development Minister P Narayana said that there should not be any delay in the housing projects. He pointed out that he had placed 100 contractors in black list in municipalities for delay in works. Regarding progress of works of buildings allotted for All India Service officers, he said six floors were completed in the first tower while in MLAs housing, first floor was completed in two towers.
Regarding the NGOs housing project, 3rd,4th and 5th floors were completed in first tower and silt slab concrete works have been completed for gazetted officers housing project, the CRDA officials explained. Access road works were completed for judicial complex and the site survey completed for the Secretariat.
Chief Minister's Special Chief Secretary Satish Chandra, CRDA Principal Secretary Ajay Jain, Director of Municipal Administration K Kannababu, ADCL MD Lakshmi Pardhasarathi, CRDA Commissioner Ch Sridhar and other officials were present.