CPI leaders quit party, allege dist leaders corrupt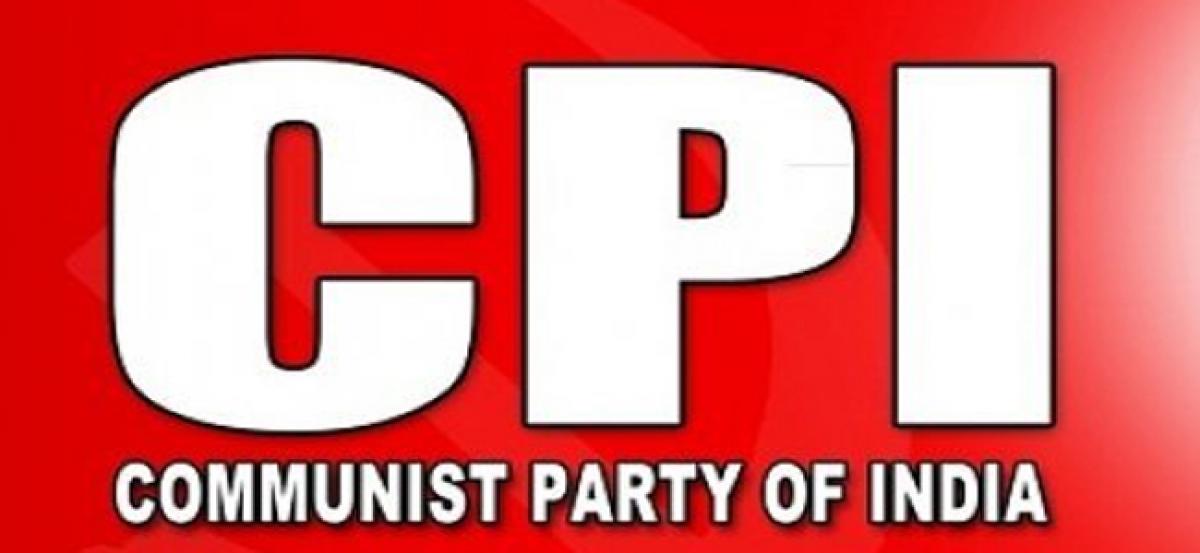 Highlights
Five CPI leaders including K Radha Krishna, ND Ravi, N Chandrasekhar Naidu, A Pallavi and G Vijayalakshmi resigned from the party along with their followers protesting the corrupt practices of district leaders and sidelining the sincere activists
Tirupati: Five CPI leaders including K Radha Krishna, ND Ravi, N Chandrasekhar Naidu, A Pallavi and G Vijayalakshmi resigned from the party along with their followers protesting the corrupt practices of district leaders and sidelining the sincere activists.
Speaking to the media here on Friday, CPI district council members Radha Krishna, ND Ravi and Chandrasekhar Naidu said that despite they brought the corrupt practices and authoritarian tendencies of some of the district leaders, the state party failed to take action on them, forcing them to quit the party with heavy heart. The three leaders holding positions in district AITUC claimed that about 270 party members also came out with them after resigning to the party.
Pallavi and Vijayalakshmi, who are city committee members, said that it is ironical that the women leaders in the party which is fighting for women rights, themselves facing harassment from their leaders and alleged ill-treatment of women by some leaders in the district unit.
The leaders further said that the district and city units are in the grip of corrupt leaders and alleged that they are continuing in the party position with the support of national secretary K Narayana, who hails from the district.