Spurt in cybercrimes post note ban: DGP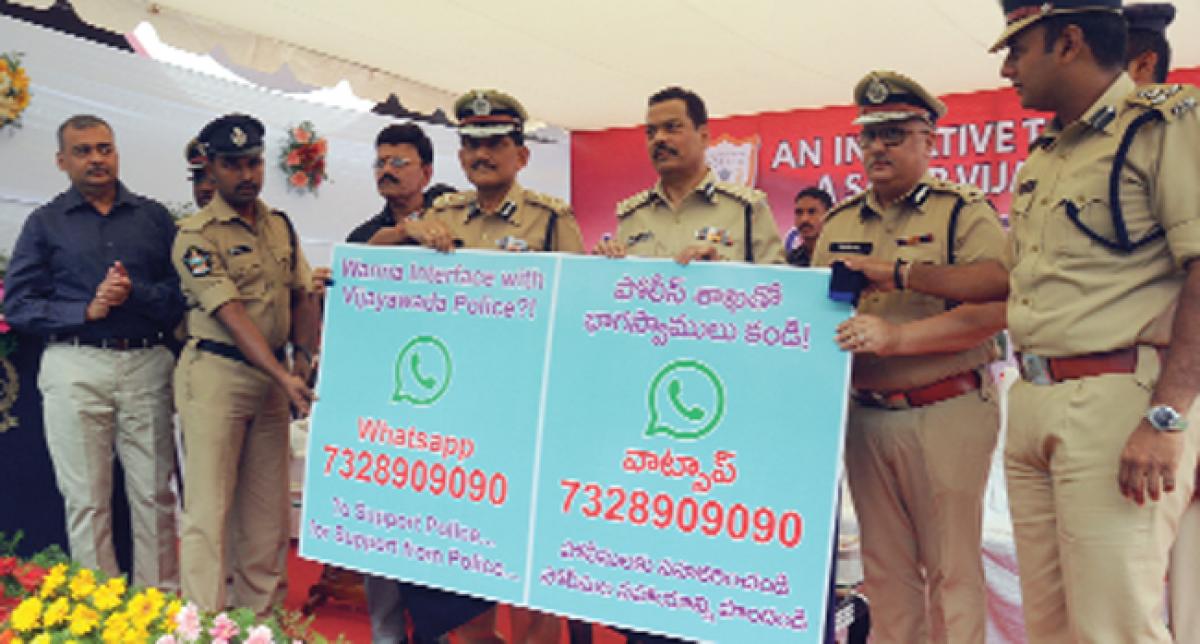 Highlights
Director General of Police DGP R P Thakur inaugurated the first cyber police station of Andhra Pradesh in Vijayawada on Thursday The new cyber station is equipped with latest technology, software and equipment to tackle the cybercrimes and nab the culprits The cyber police station has been set up at the Police Commissionerate
Vijayawada: Director General of Police (DGP) R P Thakur inaugurated the first cyber police station of Andhra Pradesh in Vijayawada on Thursday. The new cyber station is equipped with latest technology, software and equipment to tackle the cybercrimes and nab the culprits. The cyber police station has been set up at the Police Commissionerate.
Speaking to the media after the inauguration, DGP Thakur said the second cyber station will be inaugurated in Vizag within 10 days. He said efforts were on to establish six cyber labs in the State at Kurnool, Rajamahendravaram, Anantapur, Tirupati, Vijayawada, Visakhapatnam and the police training school in Anantapur. He said special training will be given to the staff allotted to the cyber labs.
Thakur said cybercrimes went up in the State after the demonetisation of high value notes. He said the criminals were resorting to financial crimes by operating the network from remote villages. "The criminals are adopting innovative practices to rob the people," he said and appealed to the people not to share the One Time Password (OTP) number, which they receive on mobiles. He said people should be very careful about the calls they receive from strangers and suggested not to call back after the missed calls.
Asked about the preparation of the police department to combat the cybercrimes, the DGP said nearly 50 per cent of the constables selected in the department are with B Tech and M Tech background. He said the police department was effectively using the services of cops with technical background. "It is very easy to train the police staff on cybercrimes if they have technical education," he added.
Referring to Vijayawada, Thakur said the government had allotted 400 police personnel to strengthen the department and was allotting vehicles also to meet the requirements. Technical services wing IG N Sanjay, Vijayawada Commissioner of police Dwaraka Tirumala Rao, Joint Commissioner of Police Kanti Rana Tata and other officials were present on the occasion. Thakur inaugurated 12 interceptor vehicles on the occasion.