3 held for theft property worth 2.1 lakh recovered in Guntur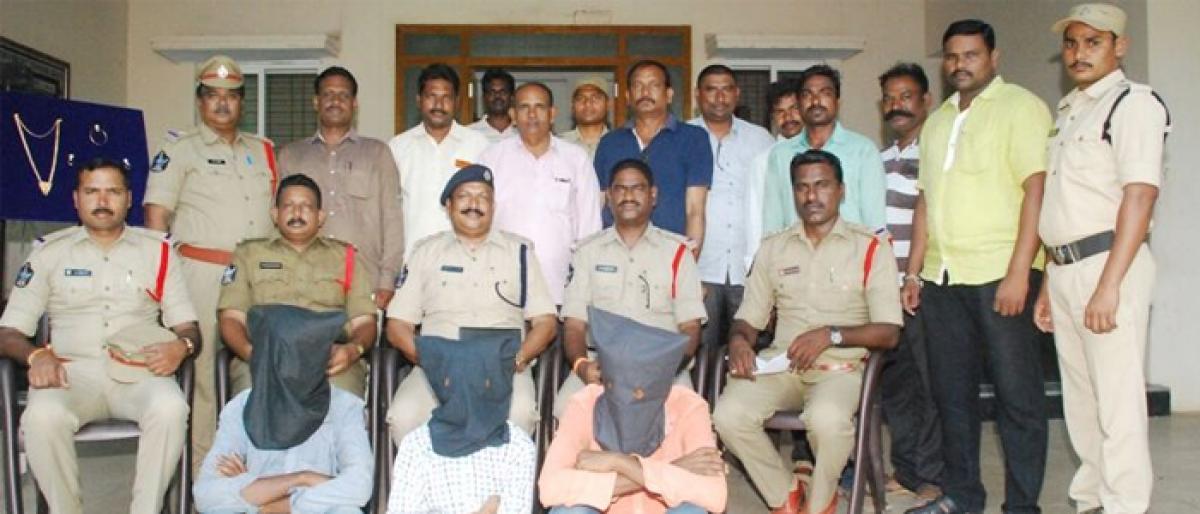 Highlights
The urban police arrested three accused in connection with two theft cases and recovered property including gold ornaments and a motor cycle from their possession They estimated value of the property recovered at Rs 21 lakh
Guntur: The urban police arrested three accused in connection with two theft cases and recovered property including gold ornaments and a motor cycle from their possession. They estimated value of the property recovered at Rs 2.1 lakh.
According to Guntur urban police, the accused Krosuri Lakshmana Rao who addicted to bad habits, involved in theft cases.
While he was trying to sell gold in Guntur city at Velanganai Nagar, the police took him into custody for questioning. During the questioning, he confessed to the crime.
Meanwhile, Mallela Gopi residing at Guntur mirchi yard area of Guntur, another accused Sangaragallu Ramadasu hails from Anantapuram district and accused in the motor bikes theft cases were also arrested.
During the vehicle inspections at old Guntur Police Station limits, the police questioned the accused. They confessed to the crime and the cops recovered a motor bike from their possession.