Health camp at Burripalem held by Andhra Hospitals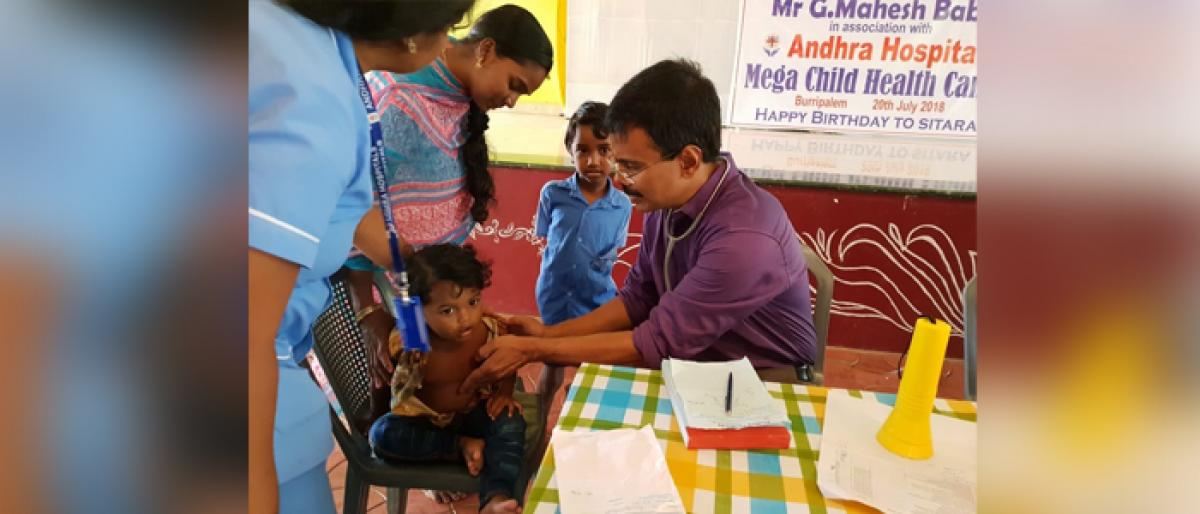 Highlights
A school health clinic camp was organised on the occasion of cine hero Mahesh Babus son Gowthams birthday, in association with Andhra Hospitals at Burripalem on Friday
Vijayawada: A school health clinic camp was organised on the occasion of cine hero Mahesh Babu's son Gowtham's birthday, in association with Andhra Hospitals at Burripalem on Friday.
In this clinic, the doctors discussed about common paediatric problems, seasonal diseases, treating those problems, cleanliness and preventive measures.
About 176 children attended the health camp and medicines were given after the consultation free of cost.
This was the 19th camp at Burripalem since Mahesh Babu adopted village, said Dr PV Rama Rao, chief of children's services and director of Andhra Hospitals.
He said that Mahesh Babu's aim was to develop Burripalem as model health village in Andhra Pradesh in association with Andhra Hospitals.
Dr Vikram, Dr Syed Mudassir, Dr Veena, Dr Swaroopa and other Andhra Hospitals staff contributed in this camp.