Prof Bhimala Prabhakara Rao felicitated on Teachers' Day at JNTU-K campus in kakinada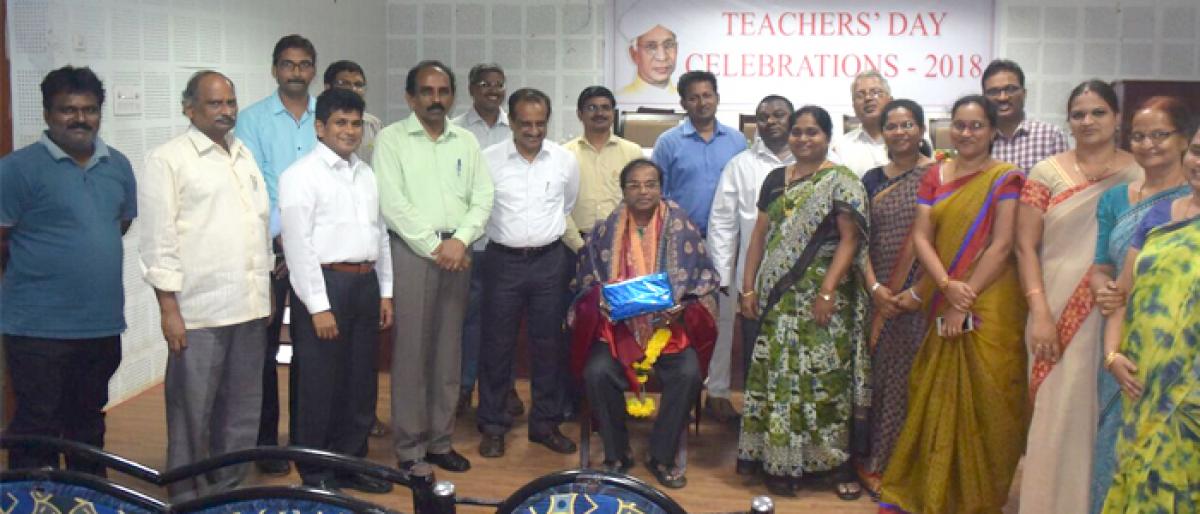 Highlights
Teachers Day was organised at JNTU K campus on the occasion of birth anniversary of Dr Sarvepalli Radhakrishnan on Wednesday evening
Kakinada: Teachers Day was organised at JNTU-K campus on the occasion of birth anniversary of Dr Sarvepalli Radhakrishnan on Wednesday evening.
The university rector Prof K Purnanandam, participating as chief guest, paid rich tributes to Dr Sarvepalli and termed him as a great philosopher and eminent teacher.
He called upon the teaching community to emulate Dr Sarvepalli as guiding force in their respective teaching careers.
The rector on this occasion congratulated best teacher awardees from state government, Prof I Santi Prabha and Prof A Mallikarjuna Prasad of JNTU-K.
Prof Bhimala Prabhakara Rao, JNTU-K Nano Technology programme director was felicitated on this occasion.
Professors, heads of the departments, teaching staff participated.