Government to expedite Veligonda project works : Oustees demand amenities in colonies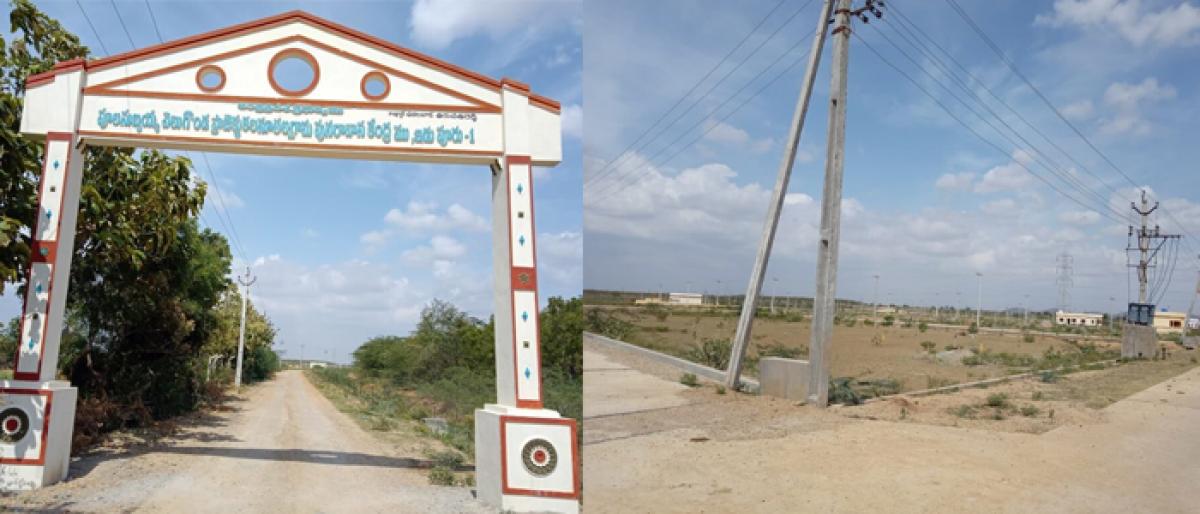 Highlights
The people from the submerging villages of the Pula Subbaiah Veligonda project are now in distress as the government announced that it will complete the project on a warfooting
Yerragondapalem: The people from the submerging villages of the Pula Subbaiah Veligonda project are now in distress as the government announced that it will complete the project on a war-footing.
The officials exerting pressure on the new contractors to start the pending works and complete the tunnels and head regulator works but forgot that they should complete the infrastructure, housing and other amenities in the rehabilitation colonies and shift the oustees there safely prior to the release of water.
When completed, the Veligonda project will draw 43.58 tmc feet of flood water from the backwaters of Srisailam reservoir.
The water travels through two tunnels of more than 18 km and fills Nallamala Sagar with 10 tmc feet of dead storage capacity, constructed by closing three natural gaps between the hills at Sunkesula, Gottipadiya and Kakarla.
Once flood water received, the project provides water to nearly 4.47 lakh acres of land, 15.25 lakh people would get safe drinking water in 737 villages in 23 mandals of Prakasam, five mandals in Nellore and two mandals in Kadapa district.
Before the launch of Veligonda project works in August 2005, the officials identified 4,300 families from 11 submerging villages viz.
Sunkesula, Kalanuthala, Gundamcherla, Chintalamudipi, Katamrajuthanda, Gottipadia, Ramalingeswarapuram, Sainagar, Krishnanagar, Akkacheruvu and Lakshmipuram will be affected by the construction of Veligonda project.
Following the Rehabilitation and Resettlement package the GO MS No 45, the officials identified places for constructing the rehabilitation colonies at Idupuru 1, 2 and 3, Thokapalli, Goguladinne, Vemulakota and Ondutla.
In the meantime, the teenagers in the displaced families have become majors, got married and the number of displacing families rose to 8500.
Gali Venkata Ramireddy, convener of the Veligonda Displaced Families Association, said that the families are living in congested houses now due to delay in RR package and completion of infrastructure at the rehabilitation colonies.
He demanded that the government provide housing facility to every married man and his family, along with provision of all other benefits.
Vadarevu Vinay Chand, Prakasam District Collector, said that the government received representations from the displaced families and is positively responding to them.
He said that the government wants to announce Rs 8 lakh as the one-time rehabilitation package for those who became majors in the meantime and gave an additional incentive of Rs 2 to 2.5 lakhs to all the displaced families.
He said that the RR Commissioner has approved the new package, which will cost Rs 600 crore to the government and the file is with the finance department for clearance.
He said that as the Chief Minister is keen on the completion of the Veligonda project, he will review the status of the colonies and project once in a week to increase the pace of works.
He said that the government will release the revised GO on housing and will start granting pattas and complete the construction of houses as early as possible.