IT will play big role in taking ZBNF forward: Chandrababu Naidu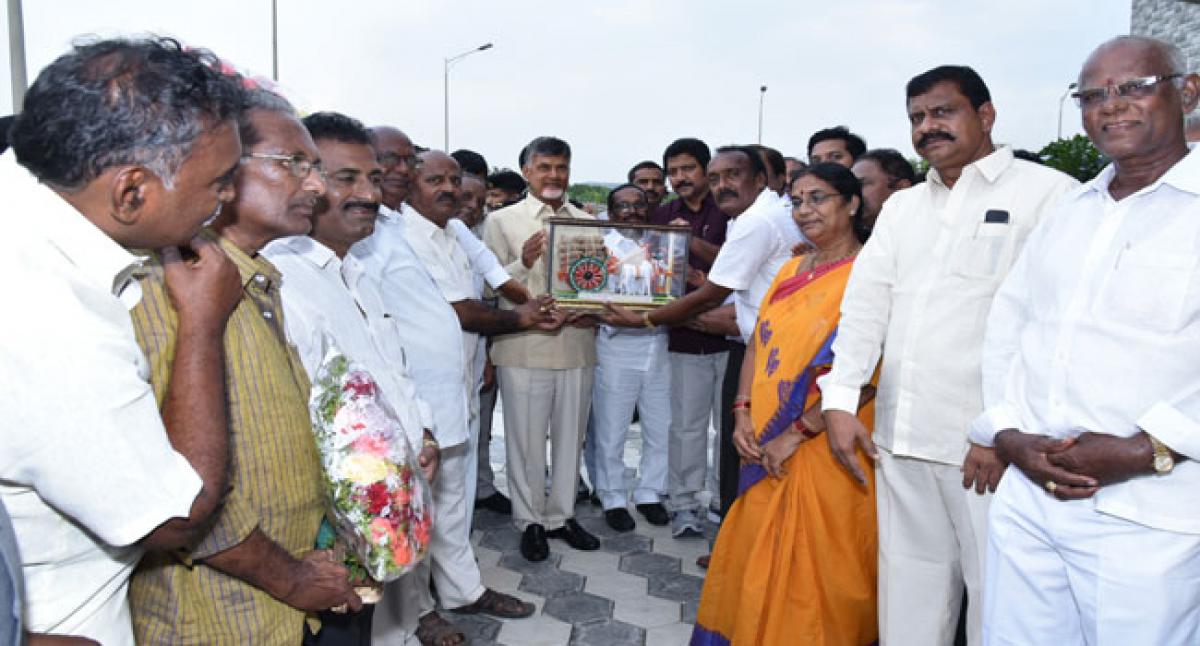 Highlights
Information Technology will play a big role in taking Zero Budget Natural Farming ZBNF forward in the near future, pointed out Chief Minister N Chandrababu Naidu
Amaravati: Information Technology will play a big role in taking Zero Budget Natural Farming (ZBNF) forward in the near future, pointed out Chief Minister N Chandrababu Naidu. He had interaction with the ZBNF farmers on Monday at his residence at Undavalli and suggested them to utilise the state government's broadband services in each village for their agricultural purposes.
Producer-consumer linkages will be established, he assured and advised them to explore the ideas of E-marketing. He said that young agriculture graduates are coming and doing ZBNF farming on their own. They excel in ZBNF works although they have studied chemical agriculture. They are becoming role models, he appreciated.
"The graduates are able to train the cadres. They are able to research critical questions that come up. And they are able to integrate the work in a cluster fully. This doubles up my hope that we achieve what we started.", he said.
Explaining about the importance given by the country to the AP model ZBNF, Chandrababu Naidu said that the central scheme funding the programme has modified their guidelines, incorporate the APZBNF norms, and all states have been advised to test ZBNF as a pilot project.
AP ZBNF model has been recognised as one of the 30 best practices in the world in Agroecology by FAO in April 2018, he stated. The Chief Minister said that government of France has invited AP ZBNF to showcase this initiative in the Paris Peace Forum in November, 2018.
He said that he will be presenting ZBNF work to world leaders at Financing Sustainable Landscapes to be held on September 24, 2018 at UN Headquarters in New York, USA. He informed that he will support comprehensive action plan up to 60 lakh farmers and 80 lakh hectares in AP under ZBNF.