Officials told to control pink bollworm on cotton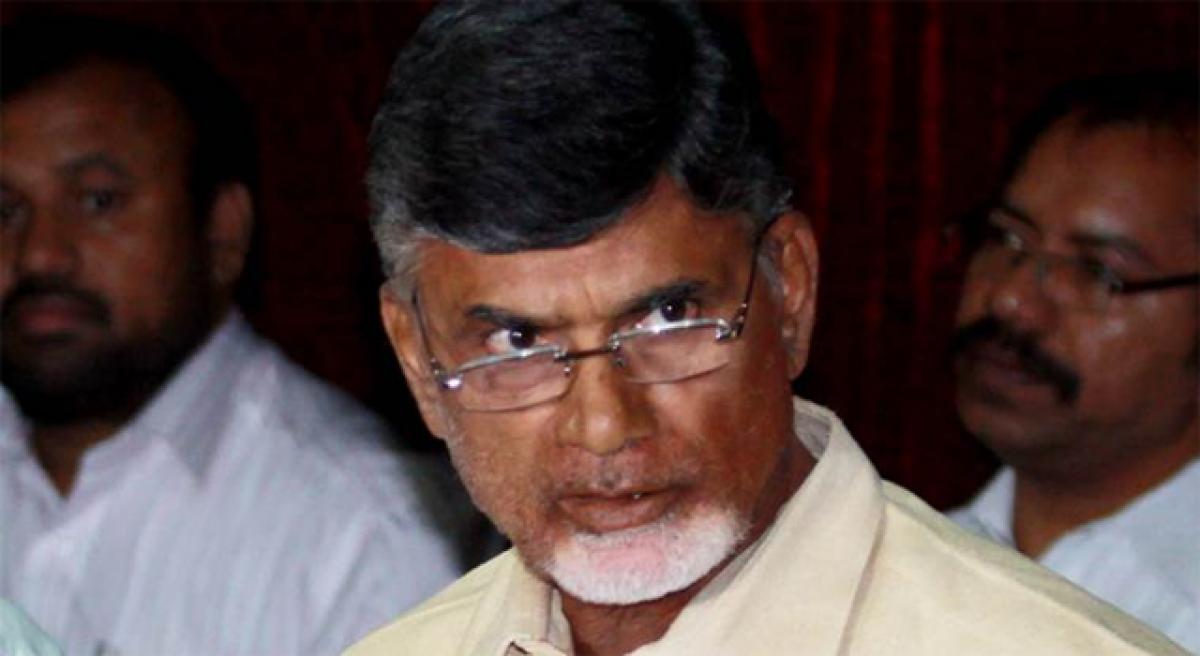 Highlights
Chief MinisterN Chandrababu Naidu asked the officials to control the pink bollworm that afflicted cotton crop in the state Taking part in teleconference with the officials on NeeruPragati at the Secretariat on Monday, the Chief Minister said that during the kharif season, the farmers started cultivationof various crops on an extentof 3159 hectare out of theavailable 3953 hectare land
Amaravati: Chief Minister N Chandrababu Naidu asked the officials to control the pink bollworm that afflicted cotton crop in the state. Taking part in teleconference with the officials on Neeru-Pragati at the Secretariat on Monday, the Chief Minister said that during the kharif season, the farmers started cultivation of various crops on an extent of 31.59 hectare out of the available 39.53 hectare land.
Officials informed the Chief Minister that they had completed distribution of 90 per cent micro nutrients, 77 per cent subsidised seeds and 77 per cent crop loans to the farmers in the state in this season. The bankers extended Rs 2,634 crore crop loans to the tenant farmers, the officials added.
On the occasion, Naidu suggested that officials provide more loans to the tenant farmers than last year. He said that despite deficit rainfall in the last agriculture year, the government had ensured optimum level of yield and with the same spirit the officials must see that this year too yield is increased.
Stating that there are 68 per cent of water tanks across the state were filled after the recent rains, he said that the water should be used judiciously for the standing crops. While reviewing on the public health and sanitation, said that public health was more important than anything and for that he would go to any lenght.
He warned the officials that he would not listen any excuses from officials on steps to ensure public health as he collected feedback from people directly. He said that as a preventive measure, the environs must be kept clean and safe.
The Chief Minister said that he would keep tabs on sanitation in urban areas through drones and would take appropriate action if he found any negligence on the part of officials. He further asked officials to take precautionary measures to prevent mosquitoe breading across the state. Chief Secretary Dinesh Kumar, collectors of various districts and other senior officials participated in the teleconference.