Declare all mandals in ATP drought-hit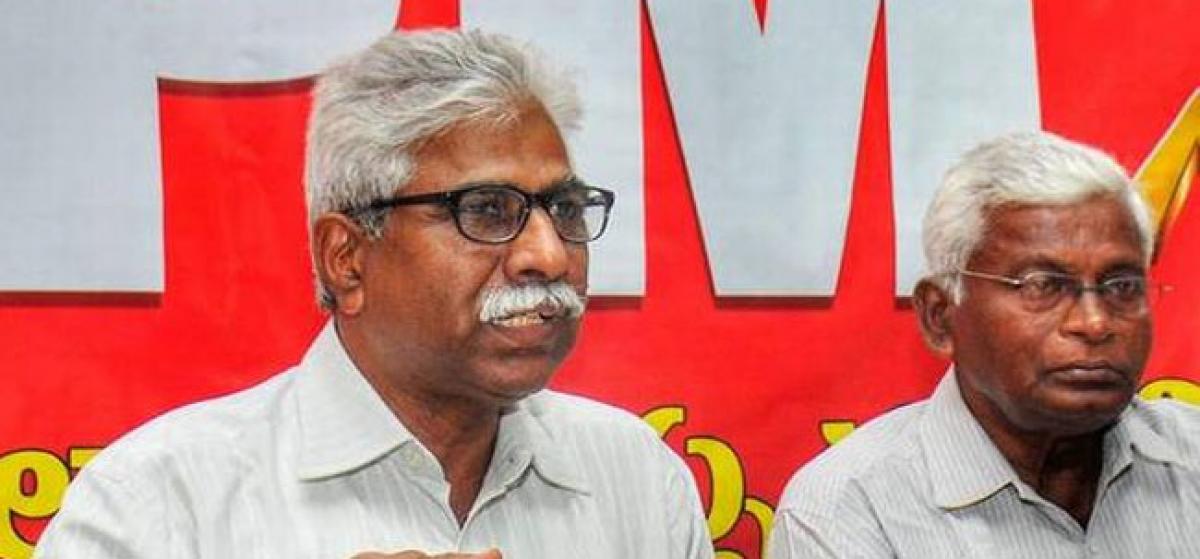 Highlights
CPM central committee member V Srinivasa Rao has demanded the state government to declare all the 4 districts in Rayalaseema and Nellore and Prakasam districts as droughthit He warned of launching an agitation from October 1st week if the government did not announce series of relief measures
Anantapur: CPM central committee member V Srinivasa Rao has demanded the state government to declare all the 4 districts in Rayalaseema and Nellore and Prakasam districts as drought-hit. He warned of launching an agitation from October 1st week if the government did not announce series of relief measures.
Addressing a press conference here on Wednesday, Srinivasa Rao demanded that every farmer whose crop has been damaged should be paid Rs 30,000 per acre and farmers, who did sow due to dry spell conditions should be paid Rs 20,000 per acre. Besides Rs 5,000 should be given as drought pension to every farmer affected by dry spell.
The government should initiate measures on a war footing and prevent migration from villages. He demanded, the government declare all 63 mandals as drought-affected instead of 44 mandals declared by it. He maintained that the government should organise mass feeding in villages where migration had taken place as children and old people were left behind by their family members who had gone in search of work.
He said that NREGS work should be organised for the farmers who failed to sow. Srinivasa Rao called upon the people of the Rayalaseema districts to attend in large numbers to the 'Maha Garjana' in Vijayawada on September 15. CPM state committee member P Peddi Reddy and others were present.