MLA Dr Akula Satyanarayana distributes Letters of Credits worth 10.5L in Rajahmundry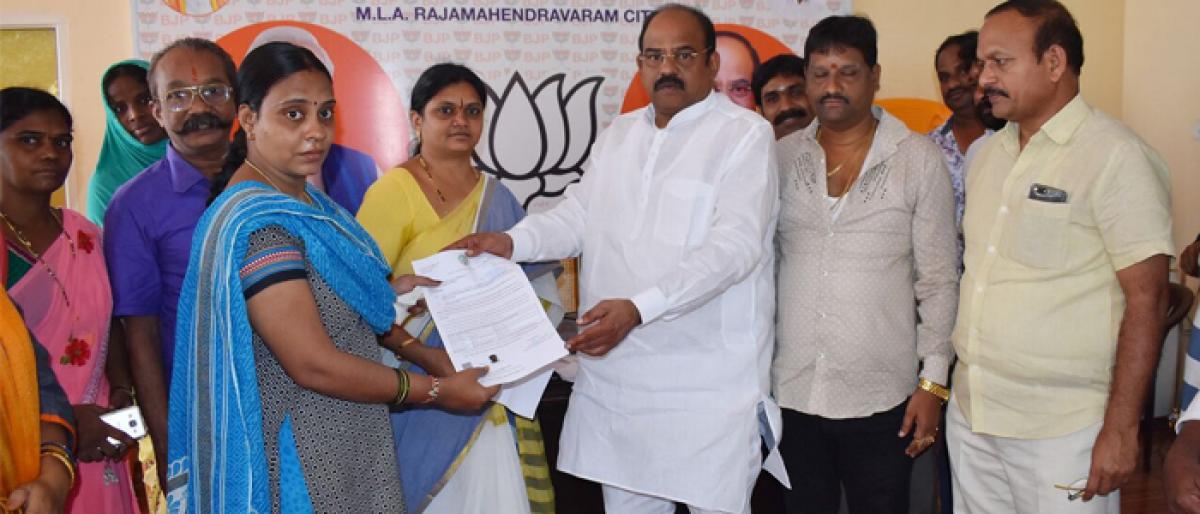 Highlights
MLA Dr Akula Satyanarayana distributed Rs 1050 lakh worth of letters of credit LOCs to the beneficiaries sanctioned from Chief Ministers Relief Fund towards medical aid Of the total, an amount of Rs 10 lakh was sanctioned to KV Naga Srikanth and Rs 50,000 to NVV Suryanarayana Murthi
Rajamahendravaram: MLA Dr Akula Satyanarayana distributed Rs 10.50 lakh worth of letters of credit (LOCs) to the beneficiaries sanctioned from Chief Minister's Relief Fund towards medical aid. Of the total, an amount of Rs 10 lakh was sanctioned to KV Naga Srikanth and Rs 50,000 to NVV Suryanarayana Murthi.
Later, the MLA said the Central government had introduced Ayushmanbhava scheme to help the poor. The government was ready to extend financial assistance to the needy to any extent.
He appealed to the beneficiaries to avail the welfare schemes judiciously.
There was no dearth of funds relating to medical expenditure.
BJP leaders LB Sastry, KB Singh, N Padmasri, R Vasu, Satyasri, NKV Raju, RR Rao and V Venu were present.