Job Mela in Singarayakonda today by APSSDC with cooperation from MLA Dr Dola Bala Veeranjaneya Swamy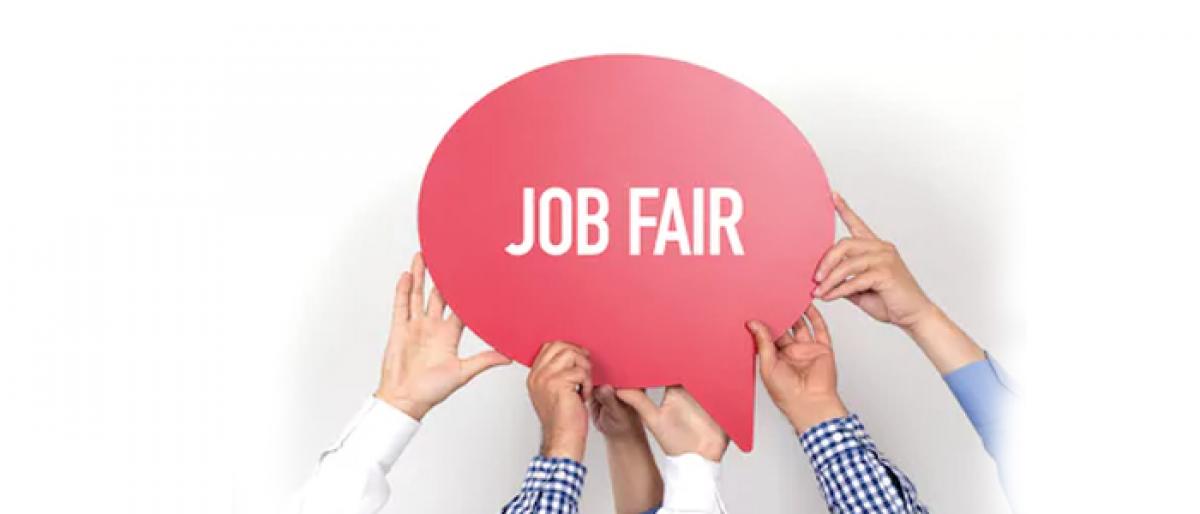 Highlights
The Andhra Pradesh State Skill Development Corporation APSSDC with the cooperation from local MLA Dr Dola Bala Veeranjaneya Swamy is organizing a mega job mela at Singarayakonda on September 20
Singarayakonda: The Andhra Pradesh State Skill Development Corporation (APSSDC) with the cooperation from local MLA Dr Dola Bala Veeranjaneya Swamy is organizing a mega job mela at Singarayakonda on September 20.
Shaik Meeravali, Prakasam district manager of APSSDC said that arrangements are being made for a number of multinational companies to conduct off-campus recruitment drive at the PNCA Educational Institutions in Singarayakonda from 9 am to 5 pm on September 20.
He asked the candidates between 18 years and 30 years of age, with educational qualifications from Class X to M Tech to register by visiting the www.jobskills.apssdc.in and clicking Student Registration tab to participate in the job mela.
Meeravali added that the successfully selected candidates will get a salary from Rs 9000 depending on the work and qualification.
He asked the candidates to bring six photocopy sets of Aadhaar card, bio-data and admission card downloaded from the website.
The candidates are asked to call 8008986256, 8008083044, 9550012745 or toll-free number 18004252422 for more information on the mega job mela.