Students take part in Swachhta Hi Seva in Vijayawada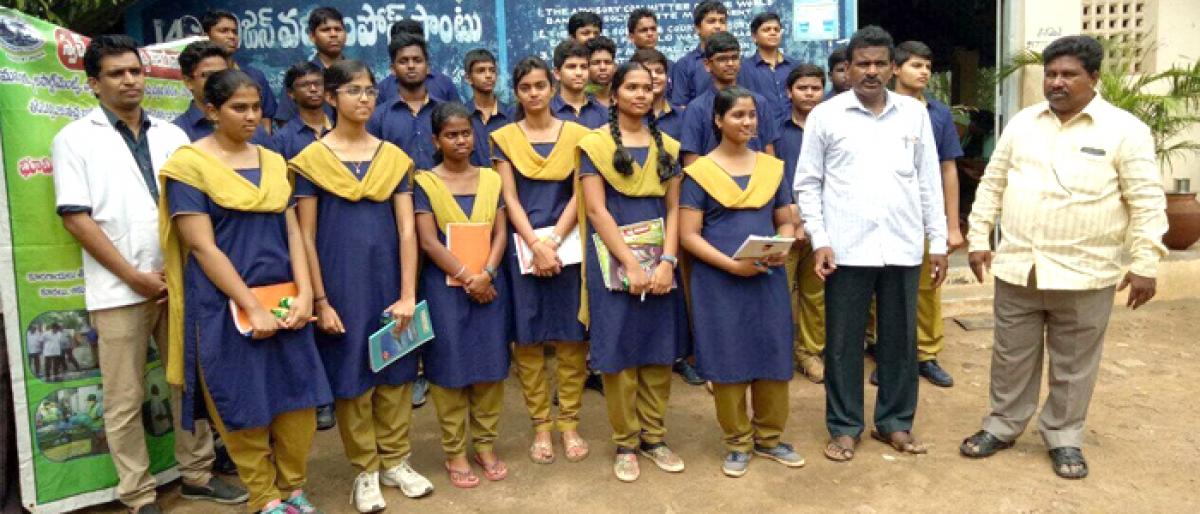 Highlights
As part of Swachhta Hi Seva programme, awareness was organised to the students on waste management to help them educate their parents
Vijayawada: As part of 'Swachhta Hi Seva' programme, awareness was organised to the students on waste management to help them educate their parents.
The programme was organised by Vijayawada Municipal Corporation officials. Students of Sri Chaitanya and Nalanda schools participated in the programme on Wednesday.
The officials explained to the students on how to segregate dry and wet garbage and the method of producing manure from wet garbage.
They were given live demo of wet and dry garbage separation and how manure was produced from the garbage.
The VMC officials also explained the benefits and importance of separating the wet and dry waste and told them.
Corporaters V Krishna Kumari and U Bahadoor, chief medical officer Dr Arjuna Rao, health officer Iqbal Hussain and others were present.