AP Govt pacifies docs, assures justice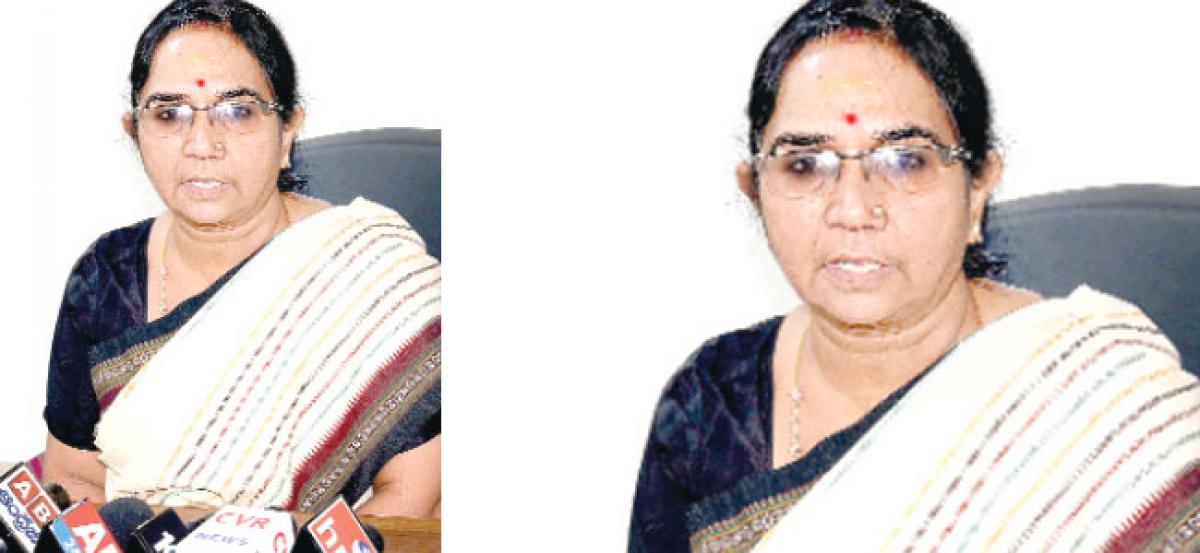 Highlights
Medical and Health department Special Chief Secretary Poonam Malakondaiah has announced that the department will commence promotions so as to do justice to the agitating government doctors
Amaravati: Medical and Health department Special Chief Secretary Poonam Malakondaiah has announced that the department will commence promotions so as to do justice to the agitating government doctors.
Briefing media here on Wednesday, she said that the process would begin within a fortnight. The government doctors had taken their grievances to the notice of the government, as soon as a legislation was passed to induct temporary doctors and others in various semi autonomous medical institutions and hospitals in the state.
She informed that the government held discussions with the doctors on their main demands viz., merger of RIMS into government, PRC, promotions, rural allowances and other issues. Assuring the doctors of speedy resolution of their grievances, Malakondaiahsaid a meeting would soon be held the officials concerned on pay revisionand rural allowance.
Justice would certainly be done to the serving doctors, while inducting temporary doctors from RIMS. On the occasion, the top official announced that hereafter the government would discuss all issues with doctors every month.
The meeting was slated for October 22.She said that the doctors at Visakhapatnam KGH, Kakinada and Guntur GGH staged protests, following rumours regarding their promotions. Director of Medical Education Babji said that there are 80 doctors, including professors, assistant professors, tutors and practitioners in the RIMS across the state.